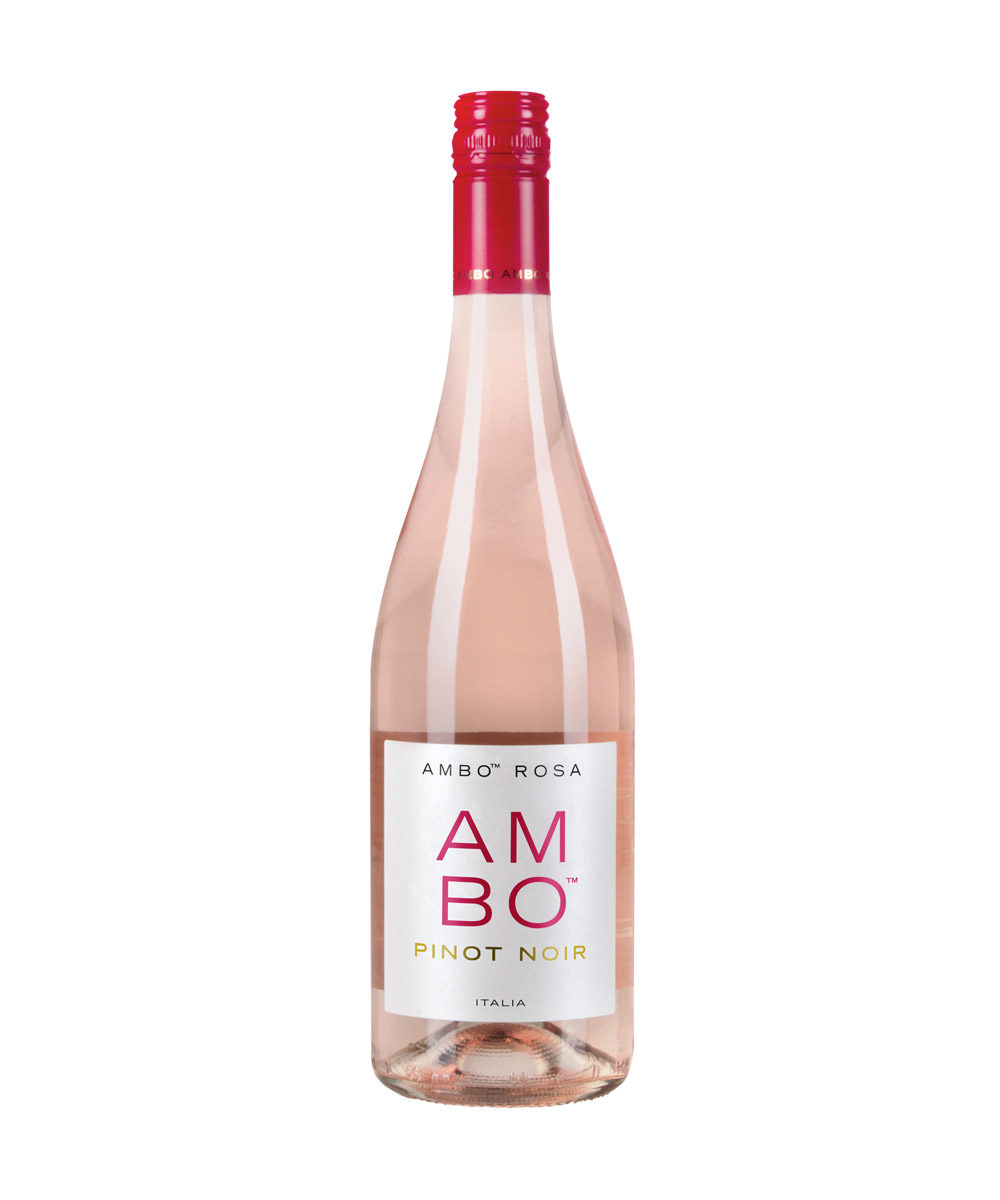 Ambo Rosa | Pinot Noir Rosé Provincia di Pavia I.G.T.
Grape Varietals: 100% Pinot Noir
Vineyards: located in Santa Maria della Versa - Lombardia (bordering Piemonte); 180 meters a.s.l.
Average age of the vines: 10 years
Soil: calcareous
Harvest Period: end of August
Vinification: half undergoes direct pressing and half "Saignée". Controlled temperature fermentation.
Alcohol Content: 12.5% by vol.
Residual Sugar: 6 grams per liter
Color: Pink
Aroma: notes of rose and raspberry
Palate: soft and subtle while still lively with a fresh acidity
Food Suggestions: linguini with tuna, salmon, shellfish, lamb
Serving Temperature: 17 °C / 63 °F
Notes: also available in 375 ML
Food Suggestions
Linguini with tuna, salmon, shellfish, lamb

Serving Temperature
17 °C / 63 °F