Sushi pairing: which wine can you pair with sushi at home?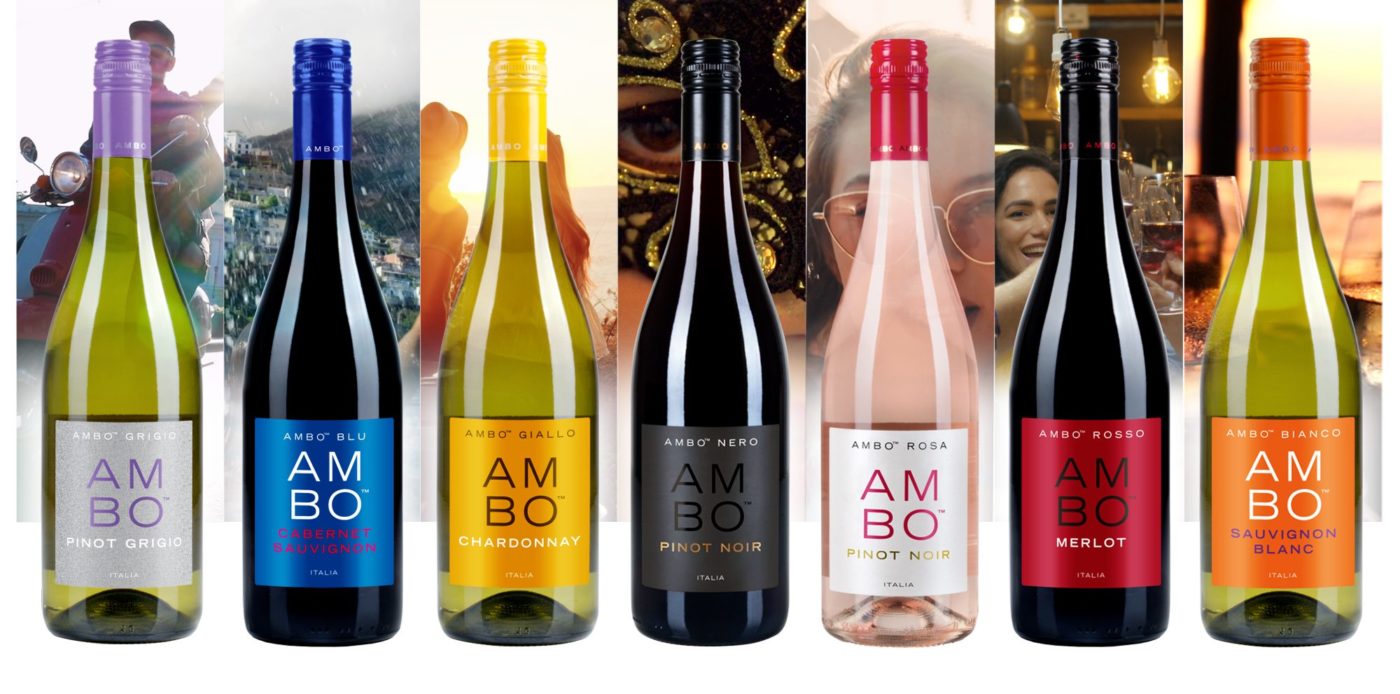 Pit stop in the far East to find the perfect balance between sushi and wine. On a journey to find the ideal wine for a traditional Japanese dinner. If you're asking yourself what the best sushi wine pairings is, you have come to the right place. Let's discover young, refreshing, and modern wines. An explosion of flavors and colors called AMBO is waiting for you!
Sushi pairings: flavors and scents from the East
Let's talk about one of the most beloved dishes of Japanese cuisine and let's discover the right balance between sushi and wine. A dish with a very simple appearance and a base of sushi rice, fish, nori seaweed and vegetables. Fundamentally, the better the quality of the ingredients the better the outcome. Raw fish must be frozen and follow several protocols for consumers' safety and health.
Some prefer a cooked version with seared tuna, shrimp tempura or the raw version with salmon, amberjack and tuna.
Among the most beloved and best-known varieties there are: Nigiri, Temaki, Chirashi, Urumaki, Hosomaki.
There are many different types of sushi and many techniques; the preparation requires years of experience and it represents a culinary art, rich of traditions and history.
Among the most commonly used ingredients there are surimi, salmon tartare, vegetables, seared or raw tuna, shrimp, sea bream and fish eggs.
Have you ever tried a homemade version? From the grocery shopping list to the final presentation, you can find all the tutorials to experiment and have fun in company of friends and relatives.
Soy sauce, wasabi and marinated ginger usually accompany these specialties, from delicious rolls to salmon Nigiri.
At this point, we can unveil what to drink with sushi and which white wine for sushi we recommend in order to enhance all the aromas without overpowering the scents and flavors. A short and useful guide to impress your friends and family and all the tips you need for a perfect wine sushi pairing.
What can you drink with sushi?
Let's explore the ideal wine for sushi, with a good balance between the delicate flavor of classic sushi and a modern, refreshing, young and fruity wine. Now, we'll discover the explosion of energy and colors of our AMBO line.
We'll take into consideration all the characteristics and qualities of the wines as well as the intensity of the flavors enclosed in the dishes, from the most delicate to the most intense and flavorful. The secret is balancing out all the flavors and aromas.
Fruity and young whites, bright and colorful rosé and harmonic reds. Keep reading to discover what to drink with sushi and all the best-balanced wine sushi pairings.
White wine for sushi: classic aromas and traditional vineyards
Let's unveil what to drink with sushi and the white wine for sushi among classic whites with fruity and floral aromas, perfect to enhance the qualities and flavors of the ingredients.
AMBO wines are easy to drink, refreshing and modern. All the aromas and the notes of traditional vineyards are enclosed in these colorful bottles, which honor the simple ingredients and dishes from anywhere in the world.
AMBO GRIGIO
Pinot Grigio from the AMBO line is made from 100% Pinot Grigio grapes from Friuli, immersed in breathtaking landscapes and mountain tops. A pleasant, light, fruity and floral white wine with notes of pear, apple and citrus.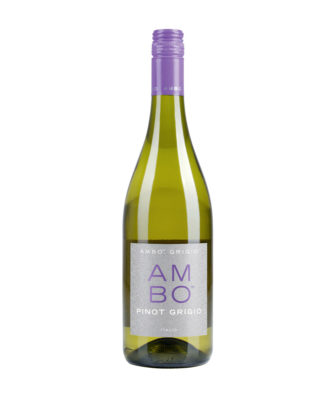 AMBO GIALLO
Besides from Pinot Grigio there is also Chardonnay. Slightly aromatic and fruity with notes of banana and ripe apple. Ideally paired with crustaceans, fish-based dishes and vegetables. You can learn more about Chardonnay grapes by discovering its distinctive characteristics, fun facts and tasty pairings with traditional dishes.
PROSECCO SUPERIORE DI VALDOBBIADENE
Are you looking for surprising and original sushi wine pairings? Opt for a dry, refreshing and firm wine: Prosecco Superiore di Valdobbiadene. Aromas of acacia flowers and green apple for the best Organic and Vegan Prosecco.
Which wines can you pair with sushi?
Rosé wines are also ideal to pair with fish-based dishes. Rosé wine, in fact, are a great alternative to classic white wines. Let's discover which wine to pair with sushi and the characteristics of our rosé.
AMBO ROSA
Ambo Rosa comes from Pinot Noir vineyards in Lombardia. A lively wine with a refreshing acidity that can be perfectly paired with salmon, seafood and tuna. Fruity with notes of rose and raspberry, it's the ideal wine to pair with sushi and sashimi.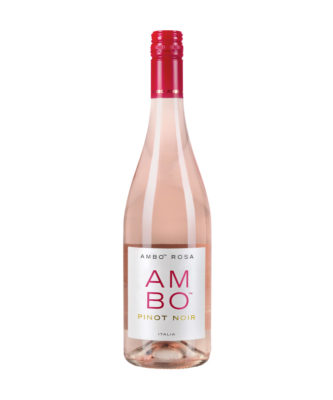 Red wine for sushi: a surprising pairing
For those who love red wine, we suggest a couple of tricks to not risk overpowering the delicate taste of sushi. Red wine for sushi: opt for young, not particularly structured, harmonic wines with fine tannins.
AMBO NERO
Ambo Nero comes from 100% Pinot Noir vineyards in Lombardia at 180 meters above sea-level. Elegant with a velvety finish. Notes of berries and black cherry aroma. Perfect for fresh cheeses, steak tartare and ideal for those who can't resist a glass of red wine with sushi, sashimi and other tasty delicacies from the East.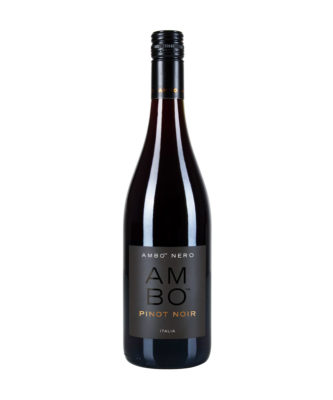 Our AMBO line represents an explosion of energy and colors. Besides from AMBO GRIGIO, AMBO ROSA and AMBO NERO, it includes AMBO BLU and AMBO ROSSO. The former comes from Cabernet Sauvignon vineyards in northern Italy, ideal for red meats and roasted meats. AMBO ROSSO is more structured and very well-balanced, perfect for pizza, pasta, aged cheeses and grilled meats.