The best organic Prosecco: special occasions and pairings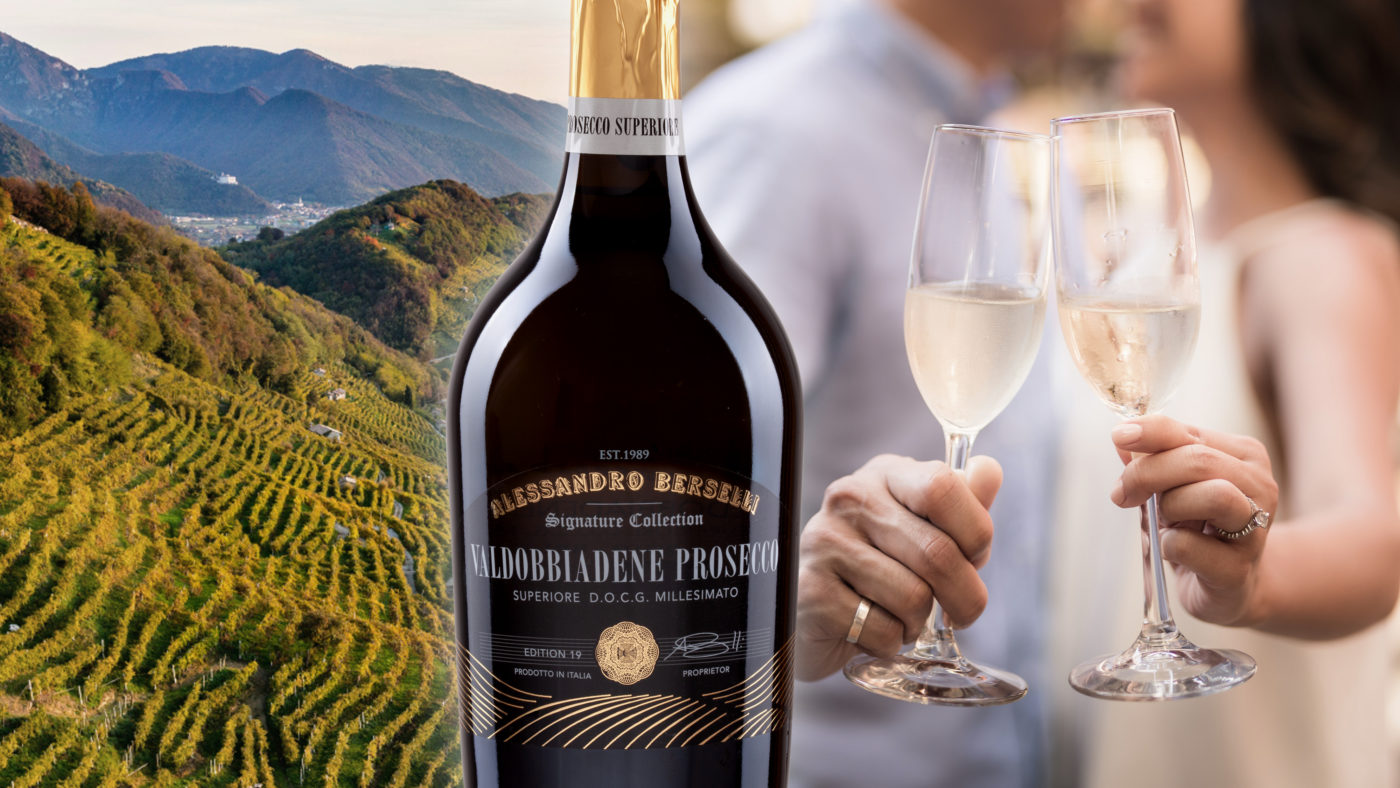 We are talking about a dry, elegant wine with a strong character. Among the best-selling and most famous wines in the world: Prosecco. The perfect partner for special toasts and memorable occasions. Let's discover the characteristics of the best Organic Prosecco.
For this stage in our journey into the soul of Italian wine, we are taking you to the Veneto region. Let's start by discovering the best Organic Prosecco among enchanting places and centuries-old traditions. We are headed to the province of Treviso, nestled between the hills of Conegliano and Valdobbiadene, a World Heritage Site. Alessandro Berselli Signature Collection's Prosecco Superiore D.O.C.G. hails from this area
Love for nature, respect for the environment and the conservation of these extraordinary territories give us a dry wine with unique qualities, completely Organic and Vegan. A versatile wine, ideal for an aperitif with friends and perfect for celebrating unique moments and special occasions to remember.
We will talk about the distinctive features of Prosecco Superiore di Valdobbiadene and combinations for delicious appetizers and unforgettable toasts.
The Best Organic Prosecco: distinctive features and quality
Prosecco Superiore di Valdobbiadene originates from the famous and precious Glera white grape vines, exclusively harvested by hand between late August and early September. This vine is prevalent mainly in the Veneto region and is used for the production of quality Prosecco wine with fruity aromas and a distinct freshness.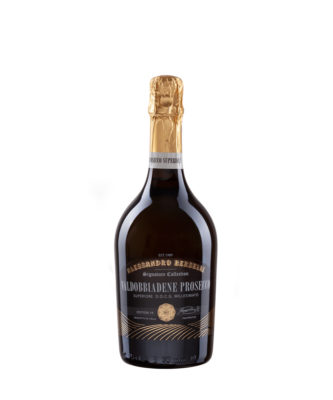 An elegant and refined packaging, ideal as a gift and perfect for celebrating important moments. Inside is a dry wine with a straw yellow color with bright greenish reflections. An original fragrance with unmistakable aromas of green apple, acacia flowers and citrus notes on the finish.
On the leg of the journey among the best Italian wines, we encountered a chapter dedicated to appellations. Prosecco Superiore from the Alessandro Berselli Signature Collection is a D.O.C.G. (Controlled and Guaranteed Designation of Origin) label, the highest quality standard for Italian wines. Precise methods of cultivation and fertilization of the land and particular attention to the entire production cycle for the best Organic and Vegan Prosecco.
Now that we have revealed the distinctive characteristics of the best Prosecco, let's discuss the combinations and all the tips for toasting with a glass of our Valdobbiadene Prosecco Superiore.
Prosecco, what does it go with?
Ideal for an aperitif but also perfect for the whole meal. Prosecco is among the best-selling and most famous wines in the world. It is a particularly versatile dry wine and perfect for all occasions. To enhance its characteristics and original fragrance it is recommended to combine Prosecco Superiore di Valdobbiadene with simple and not particularly elaborate and complex dishes.
Perfect to combine with preparations based on fresh and seasonal vegetables such as rustic and savory pies, stuffed with zucchini, mushrooms, asparagus, broccoli, onions and ideal for an appetizer or a delicious aperitif.
Prosecco is also perfect with seafood dishes, in particular for those who prefer crustaceans, oysters, shrimps, lobster, scampi, mollusks and crudités. A dry wine ideal for a seafood grill in the spring or oven-baked fish, first courses and risotto with seafood.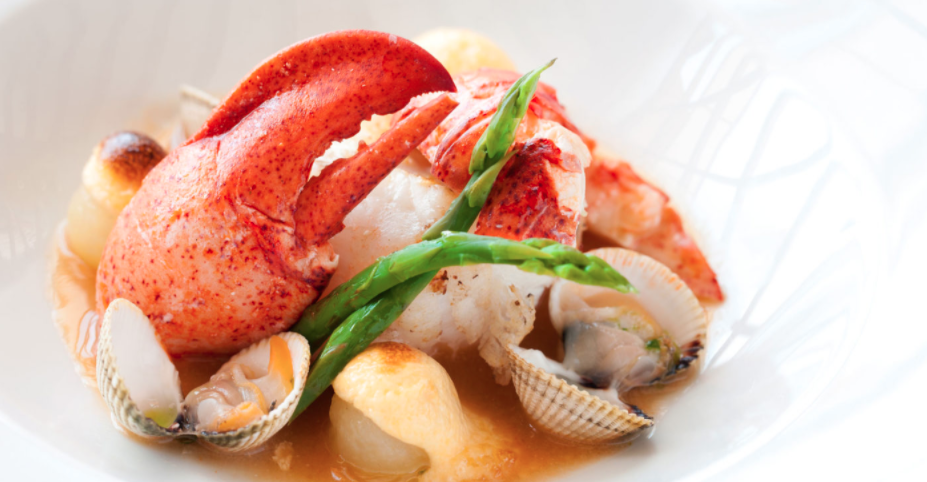 Prosecco, what does it go with? Let's find out the latest tasty tips!
A glass of the best Prosecco to accompany a tasty sushi and sashimi dinner.
Without forgetting a tasty and typical Italian aperitif with cold cuts and mixed cheeses. In this case we recommend choosing cheeses that are not particularly seasoned and tasty. You should favor fresh cheeses to enhance the aromas of this great dry wine.
For tasting, we recommend a serving temperature of 43-46 ° F.
The best Italian Prosecco for special occasions
Having revealed all our suggestions for tasting Prosecco at its best with preparations based on fish, vegetables and typical aperitifs, we are ready to toast and celebrate the special moments in our lives like birthdays, romantic dinners and days to cherish.
Let's see our tips for some special occasions.
For a romantic Valentine's Day dinner we suggest pairing Prosecco with tasty and delicate seafood dishes such as salmon canapés, oysters, seafood risotto and sea bass baked in foil.
For a dinner with friends we recommend a Japanese dinner with sushi, sashimi and delicious oriental delicacies accompanied by our Prosecco D.O.C.G.
For a Sunday in the spring time, let's turn up the heat for a seafood grill based on squid, tuna and prawns accompanied by a dry white wine.
For a delicious Italian aperitif, opt for a rich mixed platter with cold cuts, rustic pies, pretzels, olives, focaccia and mixed cheeses.
Prosecco Superiore di Valdobbiadene is a perfect bottle for parties, gifts, special dinners and toasts to share with family and friends. Versatile, Organic and Vegan. It meets the tastes and expectations of all our friends. Continue to discover the secrets and characteristics of the best Italian wines and the best Prosecco on our site.