What is Chardonnay? Characteristics and food pairings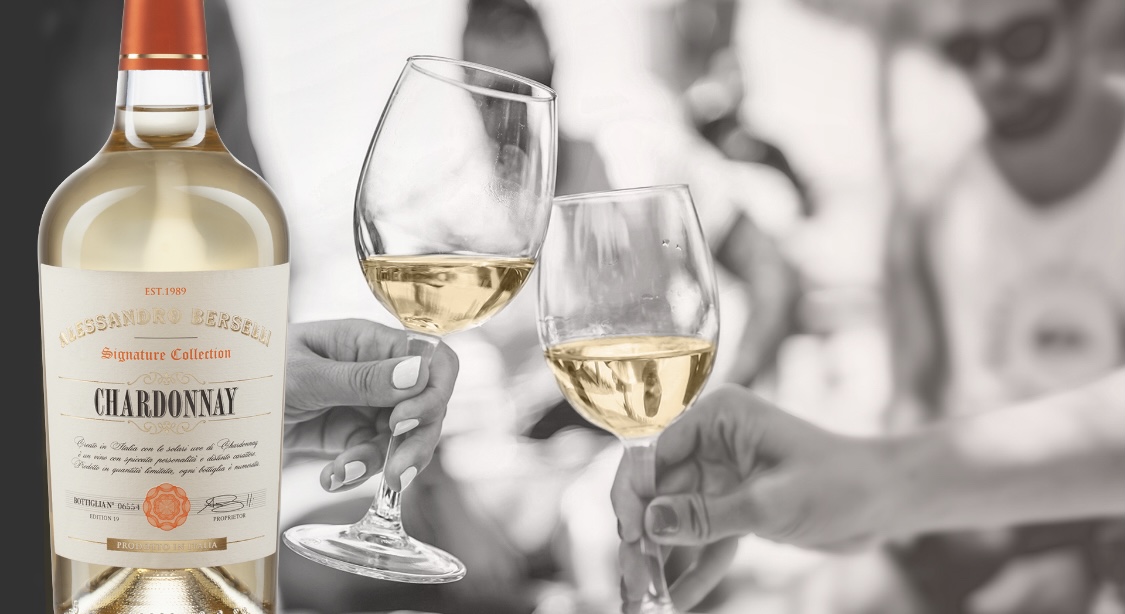 Let's uncover the characteristics of chardonnay grapes and what makes chardonnay the most appreciated and widespread white wine varietal in the world. We'll discuss its organoleptic qualities, the ampelography, its origins, and the territories where it's cultivated and produced.
A renowned wine varietal from which still wine and sparkling wine are both produced.
Before we explore the characteristics of chardonnay, let's discover our Italian wines and the best traditional food pairings.
Italian Chardonnay and food pairings
Chardonnay is cultivated in different parts of the world, including Italy. Some of the Italian wine regions where it's cultivated include: Lombardia, Friuli-Venezia Giulia, Trentino-Alto Adige, Sicilia, Veneto, Toscana and Valle D'Aosta.
Here are our Italian Chardonnay wines, ideally served with fish based dishes and white meat. Our experts recommend serving Chardonnay at 10-12°C to enhance its notes and fruity aroma.
Our Ambo Giallo is exclusively produced from Chardonnay grapes grown in Friuli-Venezia Giulia and Lombardia. The color of the wine is pale straw yellow and the packaging is innovative and modern, making it ideal for summertime lunches and special dinner occasions.
It can be paired with shellfish, fish dishes, and seasonal vegetables. Also ideal for seafood appetizers or a fish soup with shellfish, shrimp, and lobster.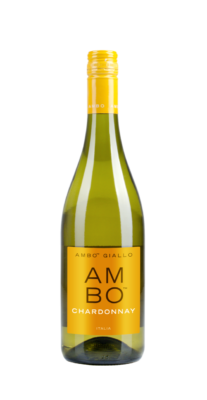 Our Chardonnay D.O.C from our Alessandro Berselli Signature Collection is produced from grapes cultivated in Alto Adige. The color of the wine is bright yellow and the packaging is sophisticated, elegant, and studied in detail.
The wine is refreshing and well-balanced, perfect for fish lovers as well as white meat dishes, tasty appetizers, and happy hour with friends.
It can also paired with chicken and vegetables, seasonal fish, baked sea bream and stuffed pasta.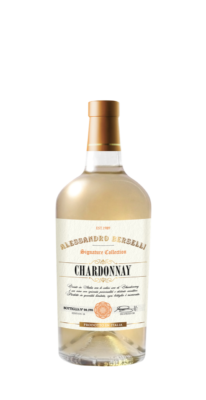 Overall, the ideal pairings for Chardonnay are:
Shellfish
Fish tartare
Salmon fillet
Stuffed pasta
Turkey
Poultry
Vegetables
Fish risotto
In addition to still wine production, Chardonnay is also used to produce sparkling wine.
Our Treviso D.O.C Prosecco Brut from our AMBO Secco line is produced from Glera grapes grown in Veneto, and a small percentage of Chardonnay and Pinot Noir grapes.
The origins of Chardonnay
Chardonnay is widely recognized as a varietal native to France, specifically to the Burgundy wine region, also known as the motherland of Chardonnay. Still, there are several theories surrounding the origins of this renowned white wine varietal.
Some believe that Chardonnay comes from the East, while others believe it is originally native to Jerusalem. The clayey and fertile territory, typical of these areas, favors the growth of the grapevine.
Many also emphasize the Arab origins of the word "Chardonnay." Therefore, the white wine varietal could have been imported into France from crusaders.
Still, numerous studies and analyses on the matter claim that Chardonnay grapes are in fact native to France, specifically to the Pontigny area.
The varietal has been mistaken for Pinot Bianco for a long time in Italy, but it was officially recognized as an autonomous varietal in the fall of 1978.
Chardonnay characteristics and territories
Have you ever heard of ampelography?
The word is of Greek origin – Ampelos (grapevine) e Grafia (description). This discipline is indispensable in order to understand the unicity and particular characteristics of Chardonnay grapes because it studies, analyzes, and classifies all vineyards and varietals.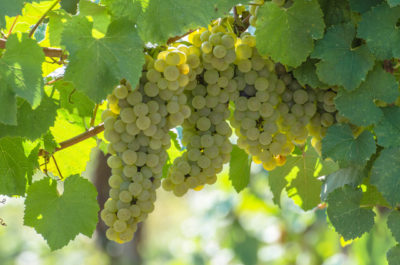 As for the ampelographic characteristics of Chardonnay, the grape bunch is medium-sized, the leaves are round-shaped, and the grape peel is golden yellow.
Chardonnay grapes are widespread because they are very adaptable to different types territories and particularly resistant to climate adversity. Still, they are ideally grown in clayey, calcareous territories and warm climates.
There are about 20,000 hectares of Chardonnay cultivated in Italy.
In terms of other countries where Chardonnay grapes are cultivated, there are more than 40. These include: France, Israel, California, Australia and South Africa.
This is where our journey of the soul of Italian wine and Chardonnay grapes comes to an end. We have explored Chardonnay's ability to adapt to different climates and territories.
We have discussed the white grape varietal's popularity around the world and its exceptional characteristics. We have showed you our products, AMBO Giallo and Chardonnay D.O.C as well as their ideal food pairings.
We invite you visit our e-commerce store to try our wines and food pairings, and discover the aromas and notes of Chardonnay.