Best Italian wines: quality and tradition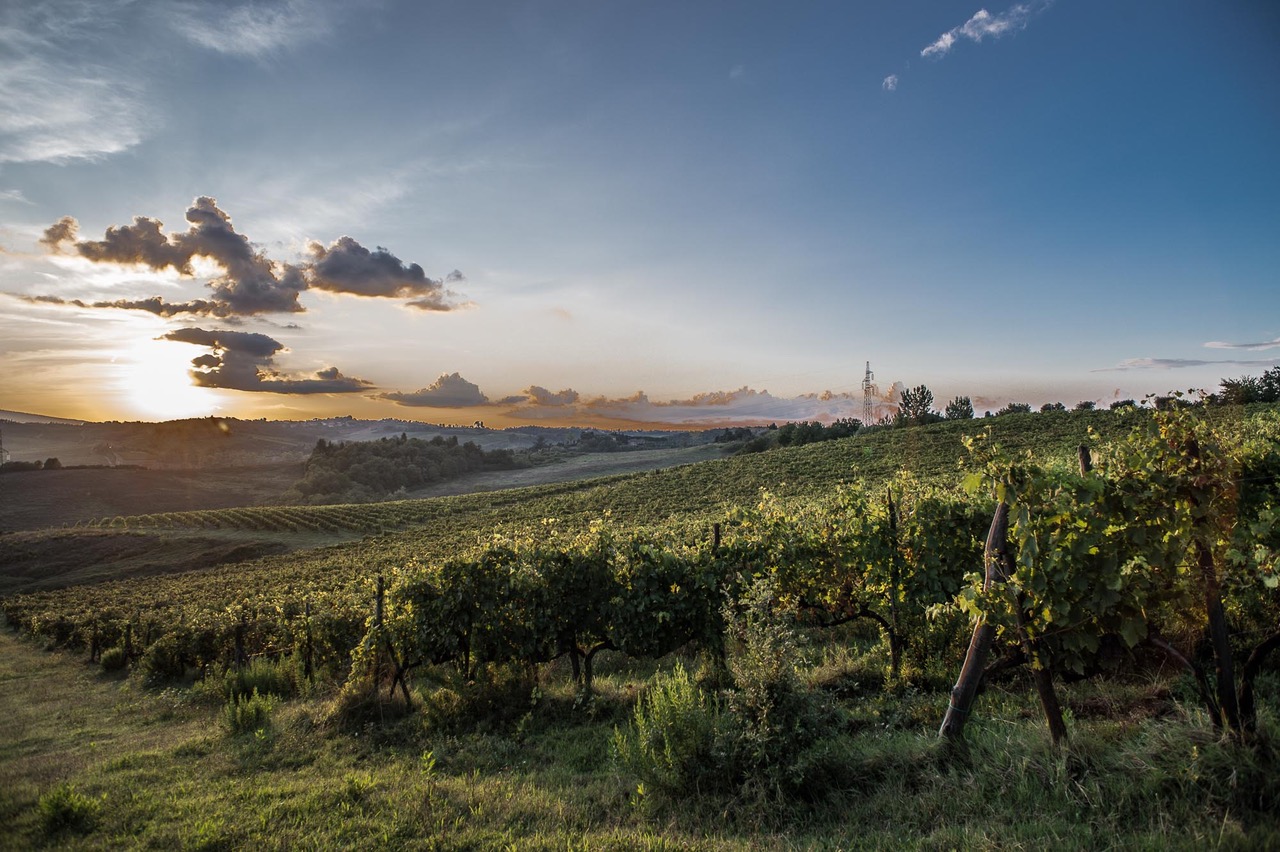 A journey to discover the best Italian wines. Our goal is to celebrate the quality of wines made in Italy through tradition and innovation. Ours is an itinerary of treasured regional wines, renowned red wines and white wines. This is where the soul of Italian wine is born, between history and millennial tradition.
Best Italian wines: from the vineyards to renowned red wines and white wines
Let's start our journey by discovering the most renowned Italian red wines and white wines, which is what gives value to "Made in Italy".
First, let's explore the origins of red and white grapevines and how to distinguish them. The color of the grapes is what distinguishes red grapevines from white and blue grapevines. In addition, grapevines are also identifiable by leaf or grape bunch, as well as by the organoleptic properties of the wine produced.
There are many red grape varietals widespread throughout Italy. They vary from region to region; some are native to Italian territories, while others come from other countries. For example, Nebbiolo is from the Piemonte region, while Montepulciano is from the Abruzzo region.
Other Italian red grape varietals include:
Barbera
Sangiovese
Primitivo
Pinot Nero
Merlot
Montepulciano
Nero D'Avola
Negroamaro
Nebbiolo
Cabernet Sauvignon
Now that we have delved into renowned red wine varietals, let's explore the best Italian wines that are acclaimed from around the world.
Barolo is without a doubt one of the most renowned red wines. It is produced from the white grapes of Nebbiolo, and from the vines of Langhe in Piemonte. It is ideally paired with meat dishes.
As for the best Italian white wines and most renowned white grape varietals, chardonnay grapes are particularly widespread in the northern Italian regions of Lombardia and Trentino Alto-Adige.
Vermentino grapes are cultivated in the charming island of Sardegna in the Mediterranean Sea.
Vermentino wine is also produced in Toscana.
Other Italian white grape varietals worth mentioning are:
Garganega
Vermentino
Pinot Grigio
Glera
Sauvignon Blanc
Chardonnay
Moscato
Cortese
Prosecco di Valdobbiadene D.O.C.G. is another renowned white wine. It is produced from the grapes of Glera, typical of the Veneto region and harvested solely by hand. It is perfect for a special celebration!
Best Italian wines: regional excellence
Now that we have explored the grapes from which renowned red wines and white wines are produced, let's discover the characteristics and aromas that are bottled in the best Italian wines by region.
Vini D'Italia – Alessandro Berselli is a perfect example of regional excellence, and ideal for those who appreciate good wine. It is also an example of the many characteristics of Italy's extraordinary territories, enriched by both history and traditions.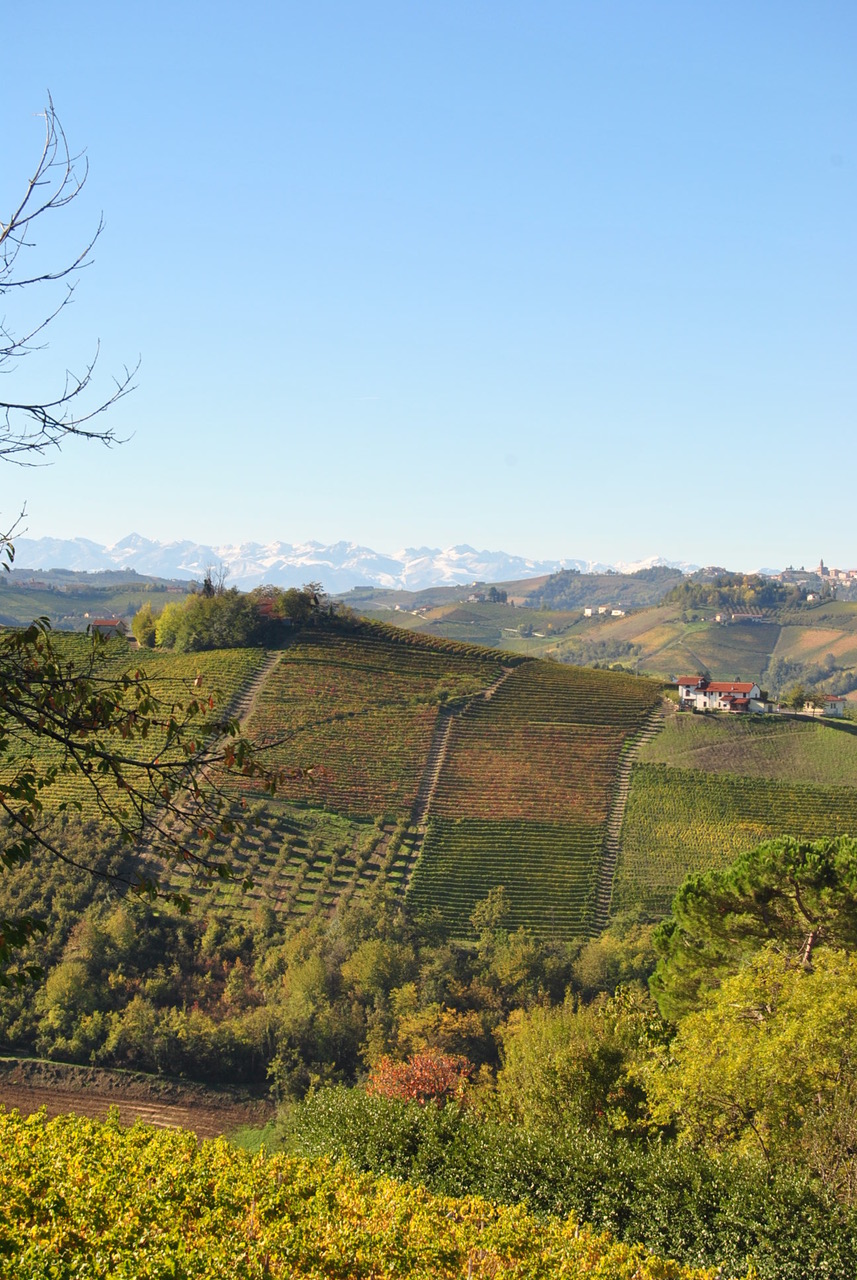 Abruzzo
Located between the Adriatic Sea and the Apennines, Abruzzo is characterized by its mountain territory and culinary culture. Montepulciano, a red grape varietal, is cultivated in Abruzzo. It is also widespread throughout the Marche and Molise regions. From these grapes, Montepulciano d'Abruzzo D.O.C Organic – Torrae del Sale is produced.
Friuli-Venezia Giulia
Austria and Slovenia border this renowned region, characterized by its mountain territory. There are several wines produced from the white grape varietals of Friuli-Venezia Giulia: Pinot Grigio, Chardonnay e Sauvignon Blanc. Discover our colorful and modern AMBO wines, most of which are produced in this region.
Lombardia
Homeland of fashion and technologic innovation. Tradition and innovation are also present in the vineyards of the southern part of Lombardia. In the province of Pavia, we cultivate our Pinot Nero Signature Collection Alessandro Berselli and our Torrae del Sale Pinot Grigio I.G.T Organic.
Piemonte
Surrounded by charming lands; on the North side, Piemonte borders with Switzerland and the Valle D'Aosta region, while on its West side, it borders with France. In this region, characterized by its breathtaking mountains, the prestigious Nebbiolo grape is cultivated, from which our Tenuta Arbèta Barbaresco D.O.C.G and Barolo D.O.C.G are produced. Also, this is where our Barbera D'Alba D.O.C is produced from the Barbera grapes, characterized by its intense red color and cherry aroma.
Puglia
Puglia is located between the Adriatic Sea and the Ionian Sea. This territory is characterized by enchanting landscapes and its traditional cuisine. Several renowned wines are produced from the Primitivo grapes in the Salento valley, such as our Signature Collection Alessandro Berselli Premium Primitivo Salento I.G.T. In addition, our Masseria Supreno line is a collection of all the aromas and intense notes of this region.
Sardegna
Surrounded by the Mediterranean Sea and enriched by precious wonders. In the hills of Sardegna, at 200 meters above sea level, Vermentino white grapes are cultivated. Justu-Vermentino di Sardegna D.O.C. is refreshing and ideally paired with sushi and tempura. Our Nuragico line is entirely dedicated to the beauty of Sardegna.
Sicilia
An island rich of history, culture, and enchanted sunsets. Sicilia is renowned not only for its beaches, but also for its food and a local wine: Nero D'Avola. It is usually paired with fish dishes, such as seafood spaghetti or salmon. Grillo Sicilia D.O.C is produced from the grape varietals of Sicilia, a well-balanced and golden wine from our Sotto il Sole line.
Toscana
In Toscana, some of the most notorious and best Italian wines are produced. Florence is one of the most renowned and visited cities in the world. In this region, where the renowned grapes of Sangiovese are cultivated, our acclaimed Chianti D.O.C.G. is produced. Another regional excellence is produced in the Montalcino valley: Brunello di Montalcino D.O.C.
Trentino Alto Adige
Trentino Alto Adige is located in the northwestern part of Italy. Its lakes, mountains, and striking landscapes make this region not only a global tourist attraction, but also a favorite destination for those who love to ski. The Dolomites, located in this region, are one of the most fascinating mountains in the world. This is where our Alessandro Berselli Signature Collection Chardonnay – Alto Adige D.O.C is produced.
Veneto
From the Dolomites all the way to the Adriatic Sea, Veneto is a region enriched by autochthonous vineyards, history, and tradition. From the red grapevines of Corvina, Rondinella, and Molinare (in the province of Verona), our Ambasciata del Buon Vino Amarone della Valpolicella Classico D.O.C.G is produced.
Best Italian wines: DOCG, DOC, AND IGT
If we're talking about renowned Italian wines, we must distinguish all the different wine designations: DOCG, DOC, and IGT. Italian designations are actually five, with VDT – Vini da Tavola (Vini Varietali and Vini Generici) being the fourth and fifth designations.
Let's discover the definitions and characteristics of the most important designations.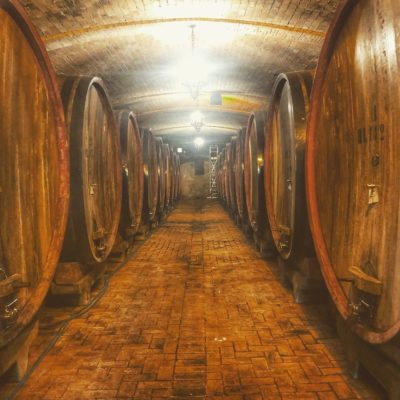 DOCG: Denominazione di Origine Controllata e Garantita (Controlled and Guaranteed Designation of Origin)
DOCG is the highest quality standard for Italian wines. Wine labels marked with this acronym carry a hallmark of quality, and they must abide by more rigid production rules and terms of origin. There are several inspections that each product must undergo, from the cultivation of the vineyard to the bottling phase.
DOC: Denominazione di Origine Controllata (Controlled Designation of Origin)
The DOC designation is certified to all wines that are produced with precise production techniques, and from vineyards that have certain organoleptic characteristics in specific territories. This acronym is a hallmark of quality and origin.
IGT: Indicazione Geografica Tipica (Indication of Geographical Typicality)
Wines that are classified as IGT are a level above those labeled as VDT and a level below DOC and DOCG. This designation certifies the origin and the quality of the product through specific rules and preliminary inspections. Overall, IGT is a guarantee that the wine is typical of a particular territory.
Our journey to discover the best Italian wines has come to an end! We explored the most cultivated varietals throughout Italy, and the characteristics of the regions from where our wines are produced. Finally, we analyzed the classification system that is used in Italy to guarantee the origin and quality of the product.
We invite you to visit our website to learn more about the Soul of Italian Wine and our e-commerce website to enjoy the best Italian wines from home.