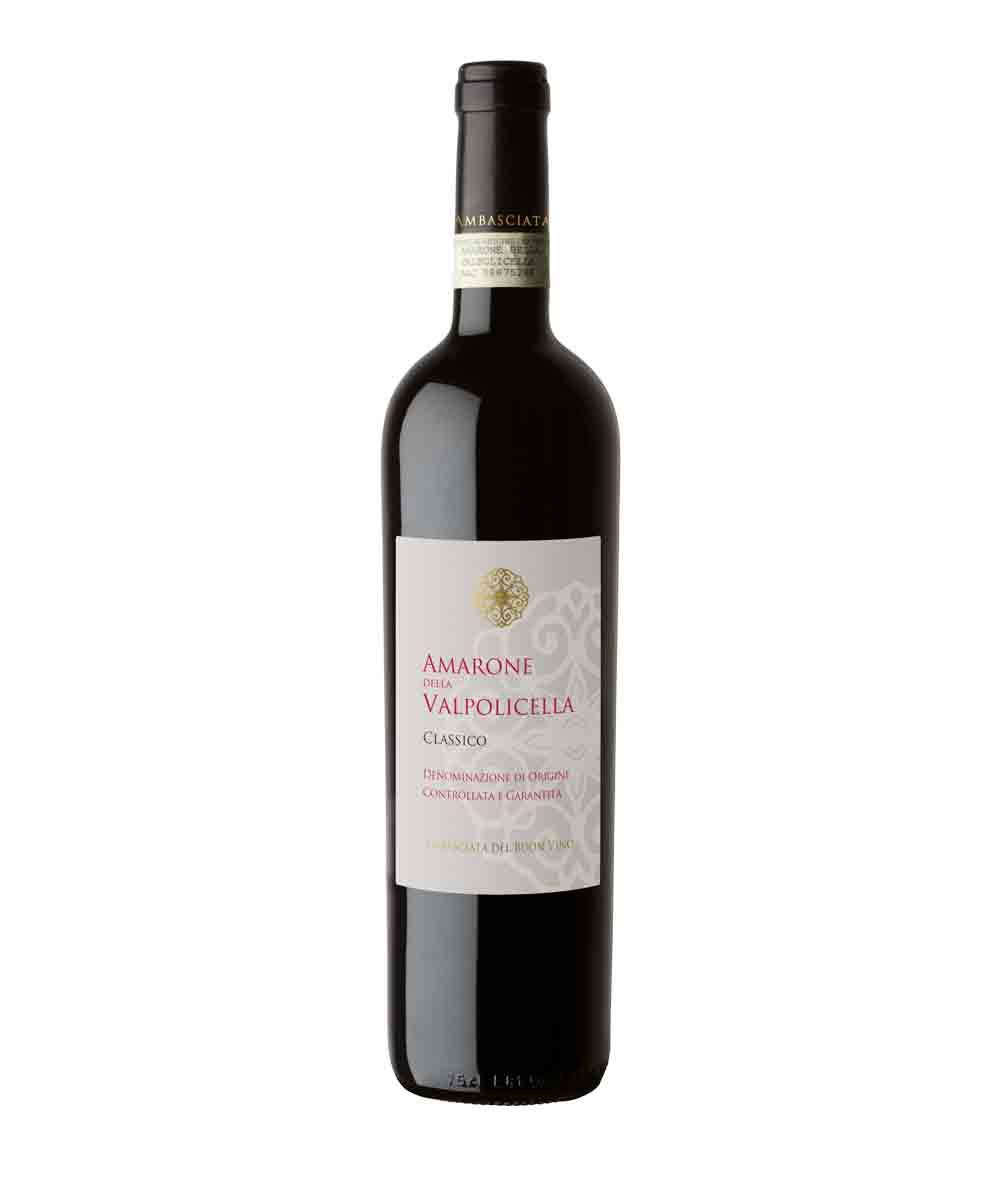 Amarone della Valpolicella Classico D.O.C.G.
Grape Varietals
:
Corvina, Rondinella and Molinara
Vineyards
:
located in Pescantina (Verona) - Veneto
Average age of the vines
:
25 years
Harvest Period
:
second half of October
Vinification
:
following a four-month appassimento in aerated chambers, maceration and fermentation partly in stainless steel and part in oak barrels. Minimum of two years aging in large oak barrels.
Alcohol Content
:
15% by vol.
Residual Sugar
:
12 grams per liter
Color
:
intense and compact garnet-tinted ruby red
Aroma
:
an expansive bouquet including notes of dried figs and dates, coffee, cigar tobacco, spices and sweet leather
Palate
:
equal parts silky and tannic for beautiful balance. Long spice finish
Food Suggestions
:
delicious as an accompaniment to aged cheese and chocolate desserts, or alongside rich meat-based preparations
Serving Temperature
:
16° C / 60° F
Notes
:
also available in 500 ML
Food Suggestions
Delicious as an accompaniment to aged cheese and chocolate desserts, or alongside rich meat-based preparations

Serving Temperature
16° C / 60° F
The other wines of the brand