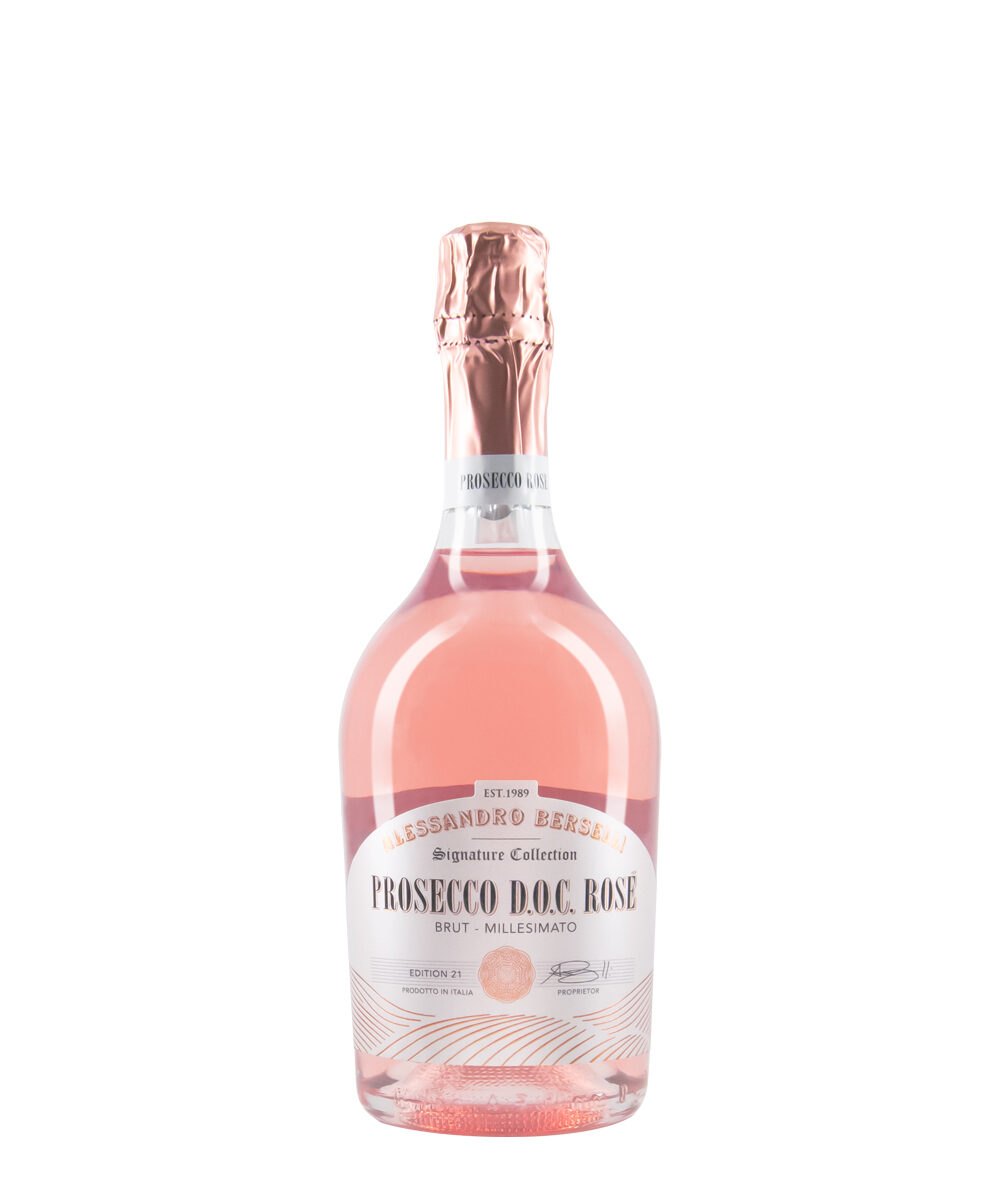 Prosecco D.O.C Rosé Brut Millesimato - BIO

Grape Varietals
:
85% Glera, 15% Pinot Nero
Vineyards
:
Hills around Treviso
Average age of the vines
:
15-20 years
Soil
:
Gravel, balanced soil texture
Harvest Period
:
Half September
Vinification
:
Our Prosecco Rosé Bio is produced according to the Martinotti-Charmat Method. To create the base of the sparkling wine, the two varieties are vinified separately. For the Glera a traditional white vinification is made, while for the Pinot Noir a cryomaceration is preferred to have a more fragrant wine. The second fermentation takes place in an autoclave at controlled temperature on the yeasts for at least 60 days (slow sparkling process)
Alcohol Content
:
11,50 % by vol.
Residual Sugar
:
7,5 grams per liter
Color
:
Elegant light pink. Fine and persistent perlage
Aroma
:
Elegant and complex, hints of raspberry, blueberry, and wild strawberry.
Palate
:
Fruity, persistent. Distinct acidity, well balanced by a salty and mineral finish
Food Suggestions
:
Versatile wine, excellent as aperitif and with the whole meal, perfect with fish and light dishes
Serving Temperature
:
4-6 °C / 39-43 °F
Food Suggestions
Versatile wine, excellent as aperitif and with the whole meal, perfect with fish and light dishes

Serving Temperature
4-6 °C / 39-43 °F
The other wines of the brand