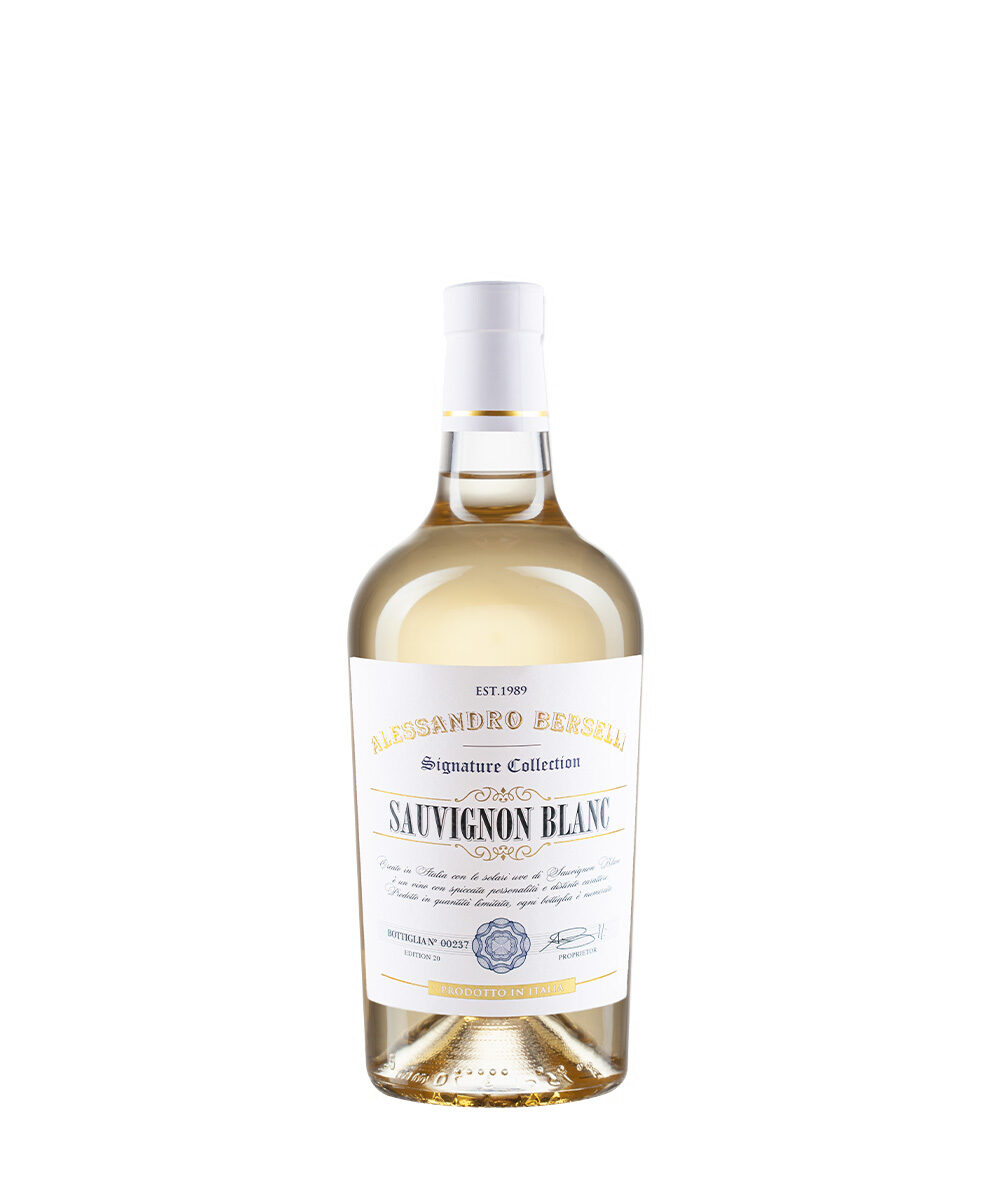 Sauvignon Blanc Alto Adige
Grape Varietals
:
Sauvignon Blanc 100 %
Vineyards
:
municipality of Salorno (BZ), Pochi district, at 500 m a.s.l.
Average age of the vines
:
15 years
Harvest Period
:
end of September
Vinification
:
traditional white, with pre-fermentation cold maceration. Long fermentation at low temperature (enabling to preserve the primary aromas). The ageing process, on fine lees, lasts six months
Alcohol Content
:
12.50% vol.
Residual Sugar
:
4 grams per litre
Color
:
deep straw yellow with greenish shades
Aroma
:
intense, varietal and spicy, with complex notes of elderflower, white peach as well as a hint of tropical fruits
Palate
:
apart from its consistent aroma, this wine is fresh and tasty, with a right balance between acidity and reduced sugar residue. It is also characterised by a savoury and persistent back taste
Food Suggestions
:
to be enjoyed as an aperitif. It is perfect combined with raw dishes, sushi and seafood. Try it together with oily fish and lake fish, as well as summer pasta dishes
Serving Temperature
:
8-10 °C / 46-50 °F
Food Suggestions
To be enjoyed as an aperitif. It is perfect combined with raw dishes, sushi and seafood. Try it together with oily fish and lake fish, as well as summer pasta dishes

Serving Temperature
8-10 °C / 46-50 °F
The other wines of the brand