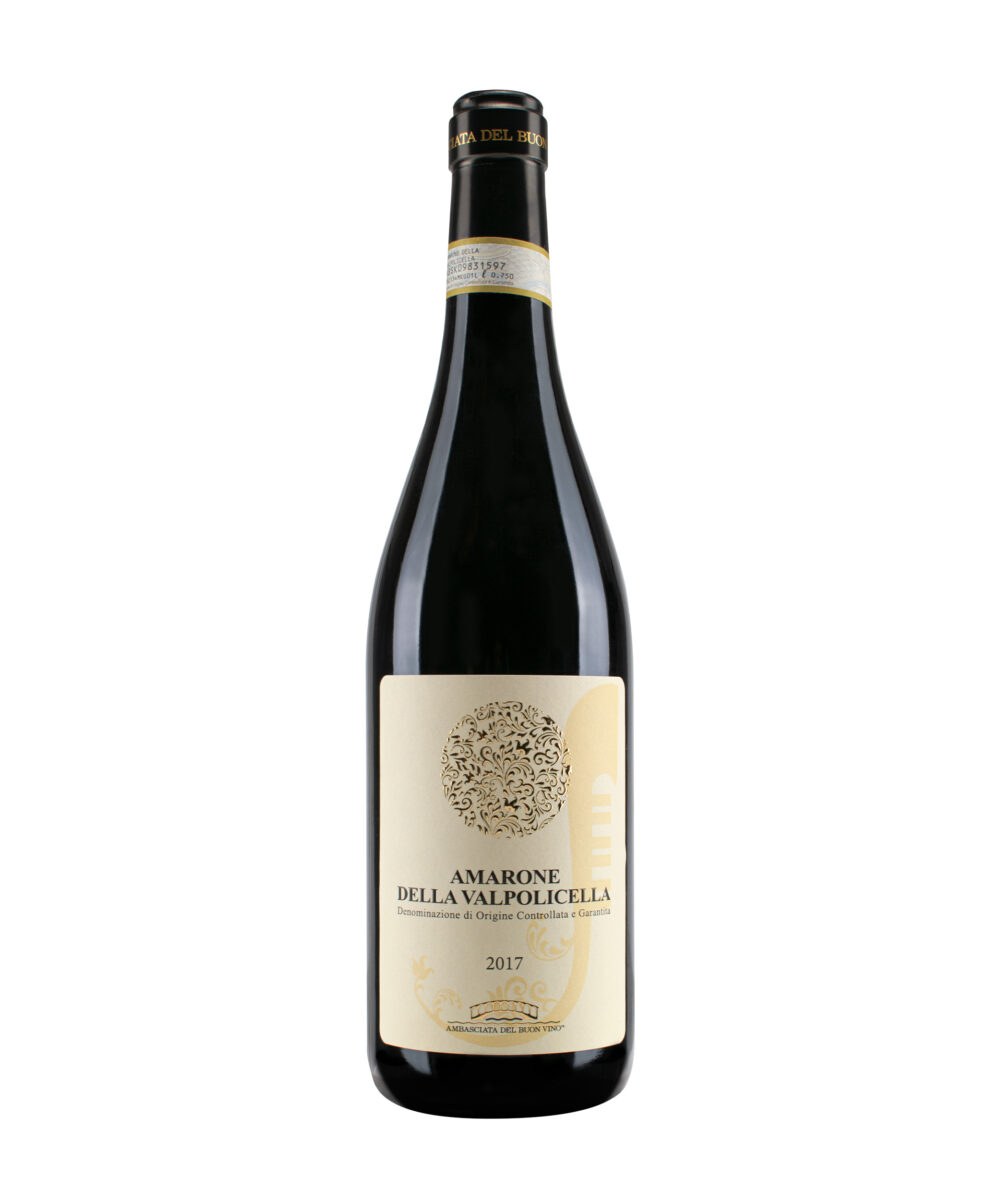 Amarone della Valpolicella D.O.C.G.
Grape Varietals
:
80% Corvina, 15% Rondinella, 15% Molinara
Vineyards
:
Sant' Ambrogio di Valpolicella
Average age of the vines
:
20 years
Harvest Period
:
end of October
Vinification
:
a four-month appassimento in aerated chambers, maceration and fermentation partly in stainless steel and part in oak barrels. Minimum of two years aging in large oak barrels
Alcohol Content
:
15% by vol.
Residual Sugar
:
6 grams per liter
Aroma
:
an expansive bouquet of berries with chocolate notes, vanilla, coffee, and some hint of spices and tobacco
Palate
:
full body well balanced. Long spice finish
Food Suggestions
:
delicious with red meat and aged cheeses, it also pairs well with desserts and chocolate recipes
Serving Temperature
:
16-18 °C / 61-64 °F
Food Suggestions
Delicious with red meat and aged cheeses, it also pairs well with desserts and chocolate recipes

Serving Temperature
16-18 °C / 61-64 °F
The other wines of the brand