Wines of Piedmont: discovering the regional wine excellences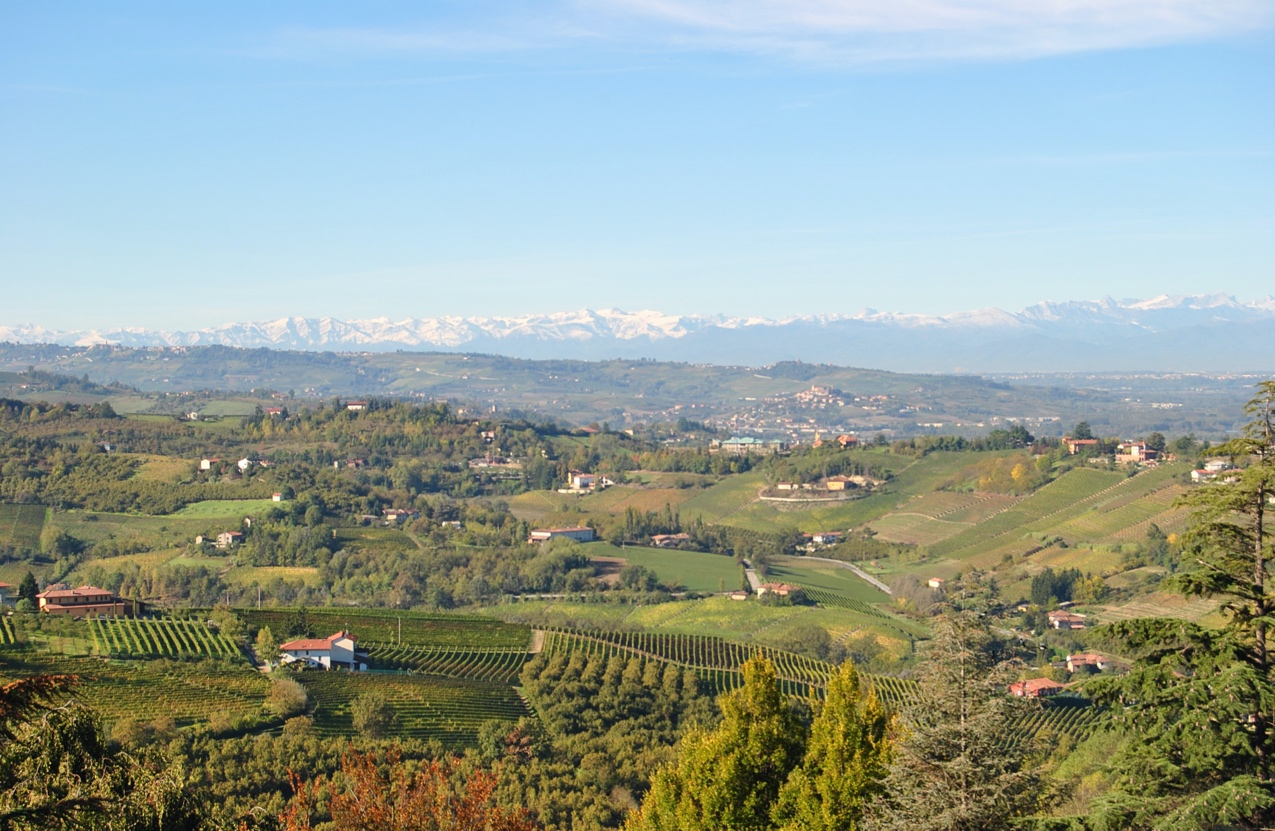 Piedmont is a northern Italian region that offers charming landscapes, from the Alps to the architectural beauties of its capital, Turin. A world-renowned land for its noble wines, such as Barolo. The gastronomy and wine of the region, in fact, represent a heritage rich of delicacies, stories of success and traditions. A journey through the wines of Piedmont among vineyards, fine reds and versatile whites.
As we explore the soul of Italian wine, we are taking you to Piedmont to discover its traditional dishes and high-quality wines. More than half of the wines of Piedmont come from black grapes, but several pleasant white wines are also produced from its lands, which can be paired with the region's traditional dishes.
Let's unveil the characteristics of Piedmont's red wines, the qualities of Piedmont's white wines and the pairings with the traditional preparations of this land.
With our line Tenuta Arbéta, Alessandro Berselli expresses the nobility and grandness of the wines of Piedmont.
In the next paragraphs we will tell you about the characteristics of the king of red wines of Piedmont, Barolo, and the qualities of a great versatile white typical of this region, Gavi.
Red wine of Piedmont: discovering Barolo
In the global food and wine picture, Barolo is renowned for being a fine red wine of Piedmont of Controlled and Guaranteed Designation of Origin (D.O.C.G.) with unmistakable aromas.
Our Tenuta Arbéta Barolo D.O.C.G. comes from 100% Nebbiolo vineyards in the territories of Castiglione Falletto and Monteforte D'Alba, in the Langhe sub-region of Piedmont.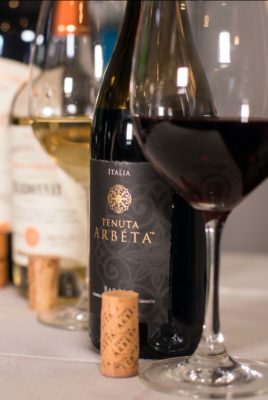 An elegant and refined packaging distinguishes the entire Tenuta Arbéta line and the unique qualities enclosed in these bottles.
A persistent and intense red wine of Piedmont, with aromas of violet and red fruit, produced from the black grapes of Nebbiolo. Grained color with golden reflections, velvety and ample palate. To enjoy its sensory experience to the full, this red wine should be opened at least an hour before serving it in order to enhance its qualities and aromas. A tip from all the experts!
What can you pair with Barolo? Ideal with meat-based dishes, truffle, tasty meat and potato stews, aged cheeses and hazelnuts.
Some of the best-known traditional desserts of Piedmont have a base of hazelnuts. An example would be the fragrant and delicious Torta alle Nocciole and Baci di Dama with a chocolate filling.
Our Tenuta Arbéta line of Piemont offers the best red wines of Piedmont such as our Langhe Nebbiolo D.O.C., Barbaresco D.O.C.G. and Barbera D'Alba D.O.C.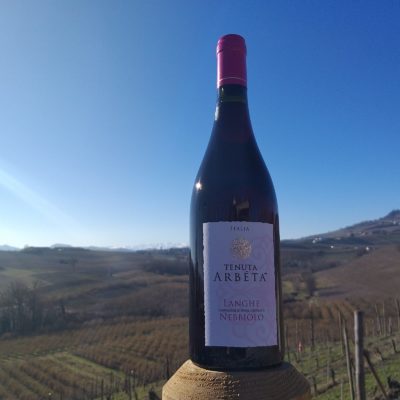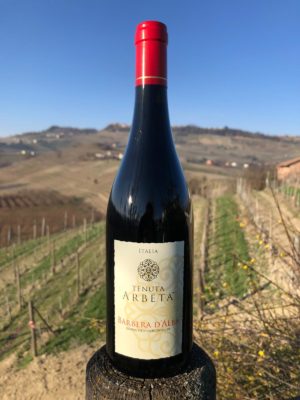 Barolo pairings: characteristics and traditional dishes to pair with Barolo
Barolo is commonly used in pasta and dish preparations of the traditional cuisine of Piedmont. A traditional pasta dish of Piemont is Risotto al Barolo, in which the main ingredient is this precious red wine of Piedmont along with rice, broth and cheese.
Let's also discuss a great traditional dish of the Italian cuisine of Piedmont: Brasato al Barolo. The secret? Slow cooking and a good bottle of red wine of Piedmont.
Barolo pairings: do you know of any other delicacies of the cuisine of Piedmont? Let's discover some of them together!
Bagna Cauda: traditional sauce with a base of anchovies, garlic and olive oil, ideally paired with seasonal vegetables such as peppers, celery, fennel
Agnolotti: pasta dish characteristic of Piedmont with egg pasta and a tasty meat filling
Vitello Tonnato: thinly sliced veal with a delicious sauce with a base of tuna, anchovies and capers
There's more! Bagnet, Fonduta, Tajarin, Bollito misto, Fritto misto, Risotto with white truffle. These are some of the many culinary specialties of the region, which we invite you to try and pair with a glass of wine characteristic of Piedmont. The region prides itself of its precious Alba truffle ideal with the famous Tajarin, a traditional egg pasta of Piedmont made with egg and flour.
After discovering the characteristics of the red wines of Piedmont and the characteristics of the traditional dishes of this region, let's talk about the qualities of a versatile D.O.C.G. white wine: Gavi.
White wines of Piedmont: qualities and pairings
Piedmont offers great wine excellences and Alessandro Berselli wanted to pay a tribute to an autochthonous grapevine with white grapes from which a versatile, elegant and refreshing white wine is produced: Gavi D.O.C.G.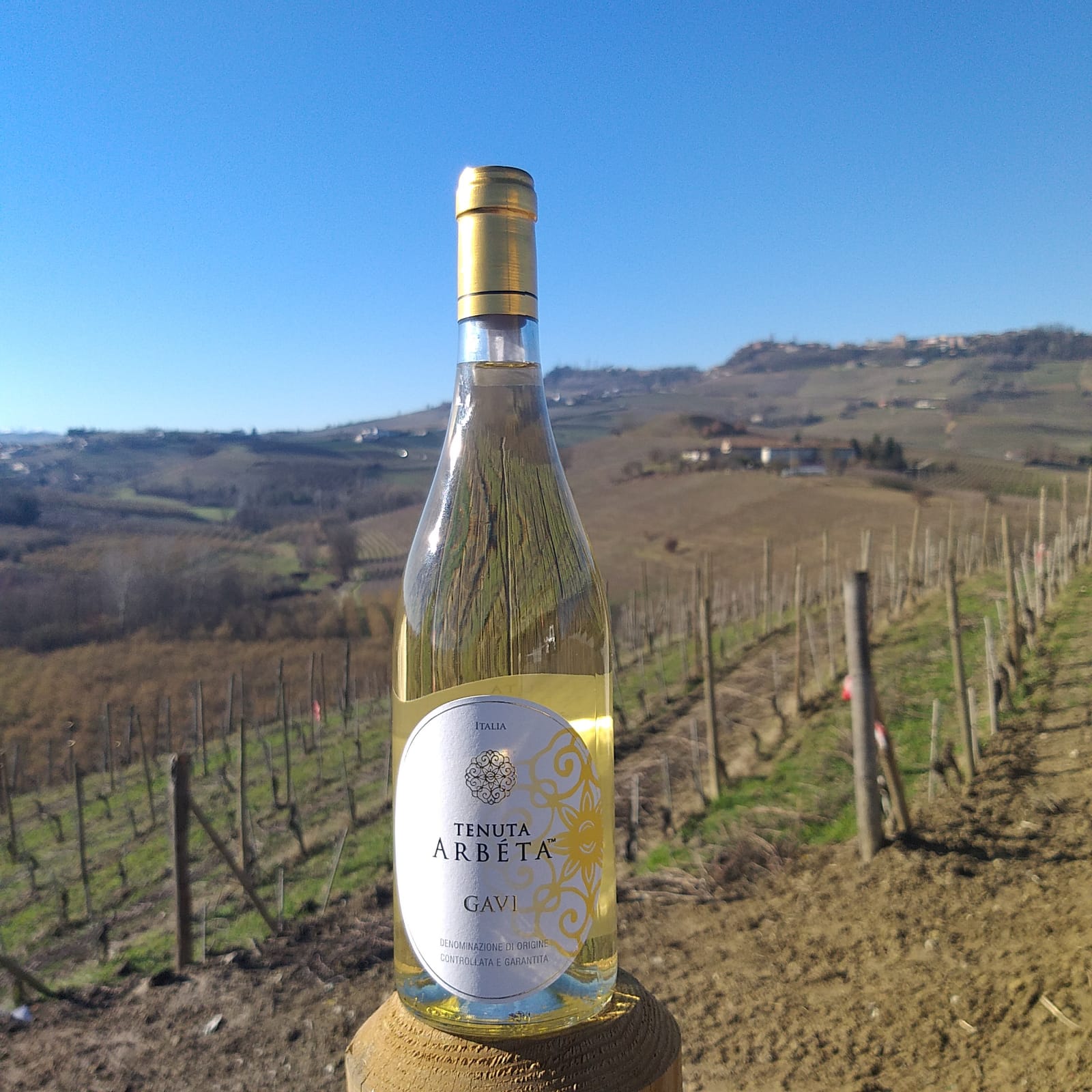 Among the most renowned white wines of Piedmont, Gavi is a D.O.C.G wine that is made from 100% Cortese grapes.
Straw yellow color and greenish reflections. Notes of pear and cider and with a delicate palate and floral notes. Good acidity and versatile, perfect to pair with fish-based preparations, pasta and also ideal for happy hour.
A delicate white wine, harmonic and pleasing, ideal for a porcini mushroom risotto and for pasta dishes such as spaghetti with clams and seafood risotto.
Also good to pair with Tajarin, the traditional pasta of the Langhe sub-region.
Lastly, we recommend 10 C° as the optimal serving temperature.
Stay up to date on our website to discover all the wine excellences of Piedmont and the unique qualities of our line Tenuta Arbéta.