Wine pairing for truffle and porcini mushrooms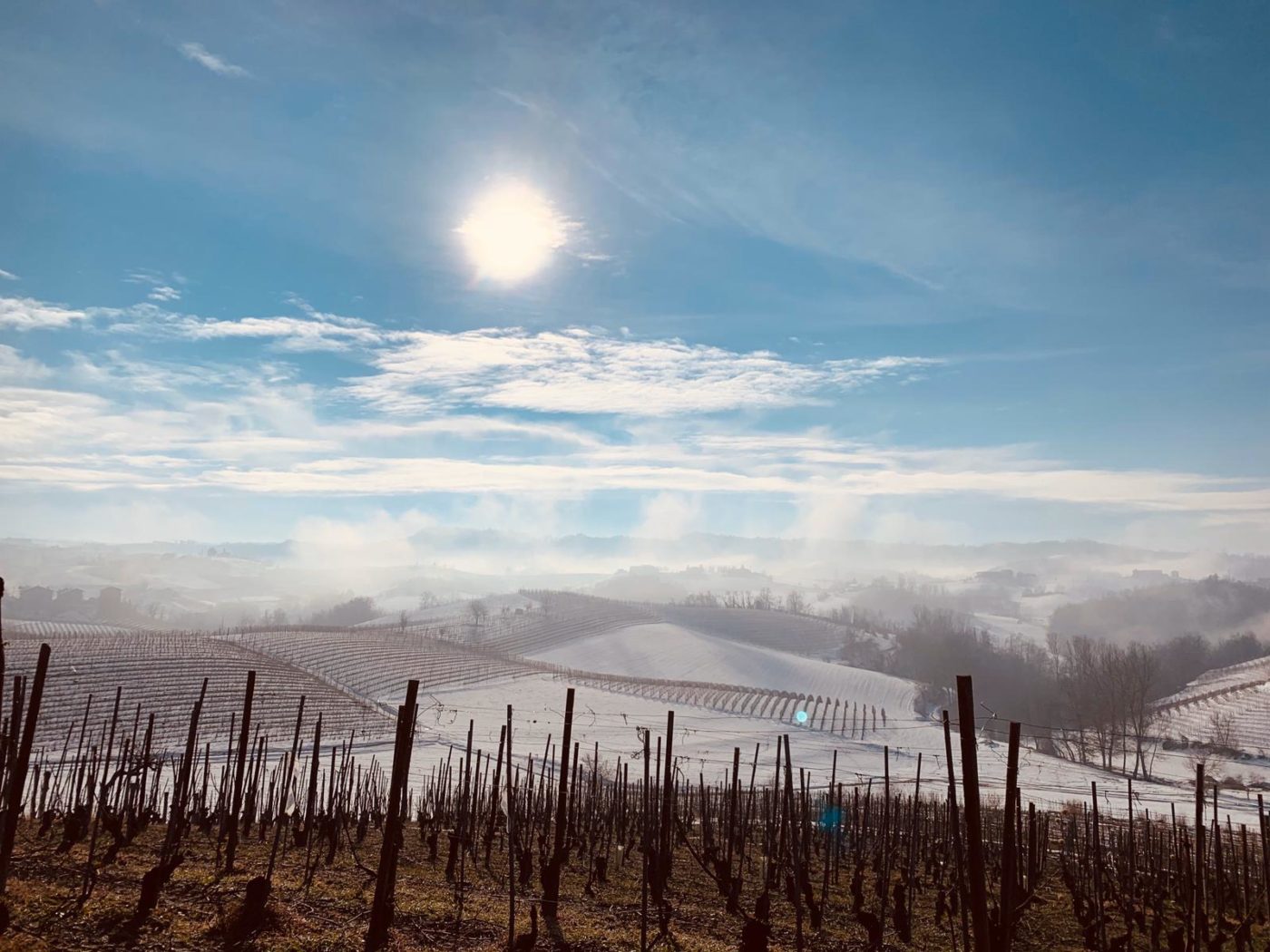 Immersed in our beloved Italy among secular trees, wild forests, and historical vineyards.
We are taking you on a journey to discover mushrooms, specifically black truffle and porcini, as well as our suggestions for a perfect truffle wine and porcini mushrooms pairing.
We will show you how to pair the scent and intense aromas of truffle with high quality Italian wine. You will discover the many edible hypogeous fungi varieties while we guide you through how to pair porcini mushrooms with our tips, traditional recipes, and renowned wines.
Black truffle wine pairing: characteristics and varieties
Before we dive into black truffle wine pairing, let's first discover truffle's distinctive characteristics as well as the different types of truffle.
Truffle falls into the category of hypogeous fungi; they appear and grow below ground in specific territories during determined seasons.According to mycology, the science concerned with the study of fungi, the external part of truffle is called peridot, while the internal is called gleba. It's important to distinguish the physical characteristics of each type of fungi.
In Italy, there is a specific set of rules for the harvest, the cultivation, and the commercialization of truffle on both a regional and national level. Truffle hunters must take foundatio courses and undergo several inspections before receiving a qualifying permit.
The main types of truffle are:
Black truffle: highly prized black truffle, truffle "moscato," black winter truffle, truffle "uncinato," "scorzone," "nero liscio" truffle, "nero ordinario" truffle
White truffle: truffle "bianchetto," white truffle "Alba"
The temperature, humidity level, and type of territory are all factors that influence the production and cultivation of truffle.
The most highly prized truffles are grown in Piemonte, such as the renowned white truffle "Alba" in the Monferrato and Langhe subregions.
Other high quality truffles can be found in the central and southern part of the Apennines.
Black truffle "Norcia" is one of the most widespread types of truffle and it can be found in the wild forests and hills of Umbria.
Truffle can also be found in parts of Veneto, Toscana, Lazio, Emilia-Romagna, Molise and Marche.
One of truffle's most distinct characteristics is its strong and fragrant scent, and its spiced and intense taste. The wine you choose should not overpower truffle's unique notes, but rather highlight truffle's qualities with its aromas.
Choosing a perfect truffle wine pairing also depends on the food that you are serving your guests. It's important to find the right wine pairing to enjoy both truffle and a glass of one of the best Italian wines.
What can you pair with truffle?
Barolo is considered the perfect wine to pair with truffle. With notes of violet and red fruit, it's usually recommended as a pairing for the highly prized white truffle "Alba", but also with aged cheese and meat dishes.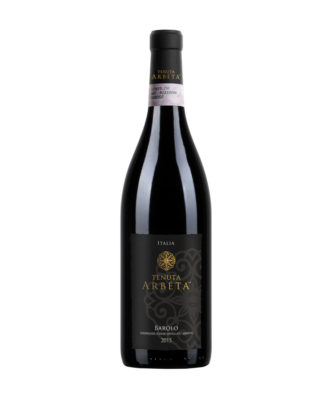 What can you pair with truffle?
For a steak tartare with truffle flakes, you can select a harmonic wine with fine tannins: our Pinot Noir AMBO Nero from the Pavia I.G.T. subregion.
There are many different theories surrounding truffle wine pairing. Many suggest to not pair structured and intense wines, while others prefer white wine. Remember that it also depends on the dishes that you are serving along with the respective ingredients. For this reason, we invite you to always experiment with new and interesting pairings.
In order to highlight truffle's aromas, we recommend shaving it and pairing it with roast meats, veal fillets, scaloppine, steak tartare, steak carpaccio.
Also ideal for risotto, tagliolini, ravioli, fresh pasta and to add on top of scrambled eggs to fried eggs.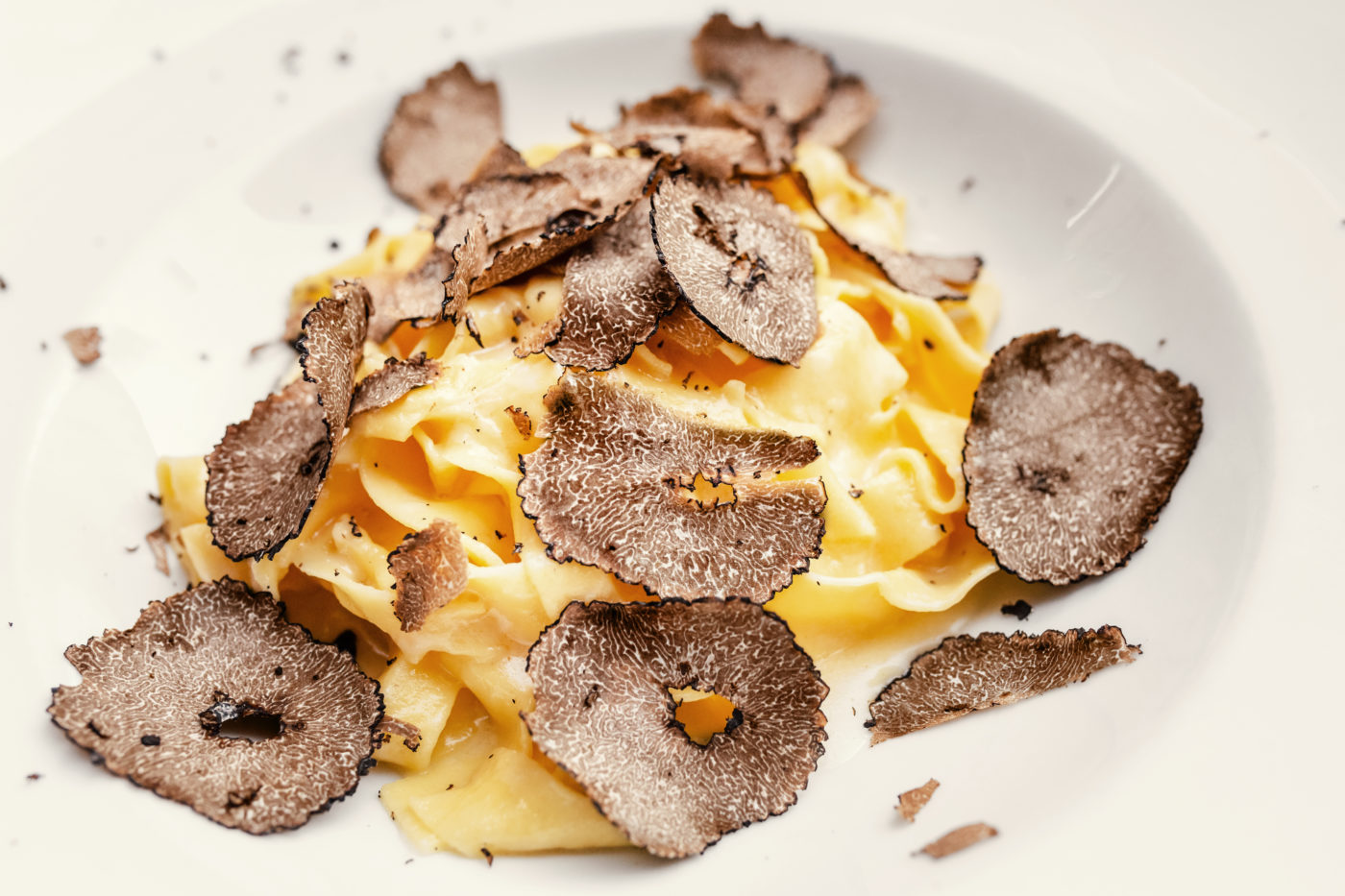 For happy hour with friends, we recommend bruschetta with black truffle sauce or crostini with polenta, melted cheese, and shaved truffle.
Wine for porcini mushrooms: a guide
It's now time to discuss porcini mushrooms and our recommendations for wine pairings. Let's unveil their characteristics as well as food pairings.
They fall into the category of Boletus and they spontaneously appear in forests on trees, pines, bushes, and firs.
They can be found in valleys, undergrowth, and garden paths in the wonders of Trentino-Alto Adige, Molise, Umbria, Veneto and other fertile territories in Italy.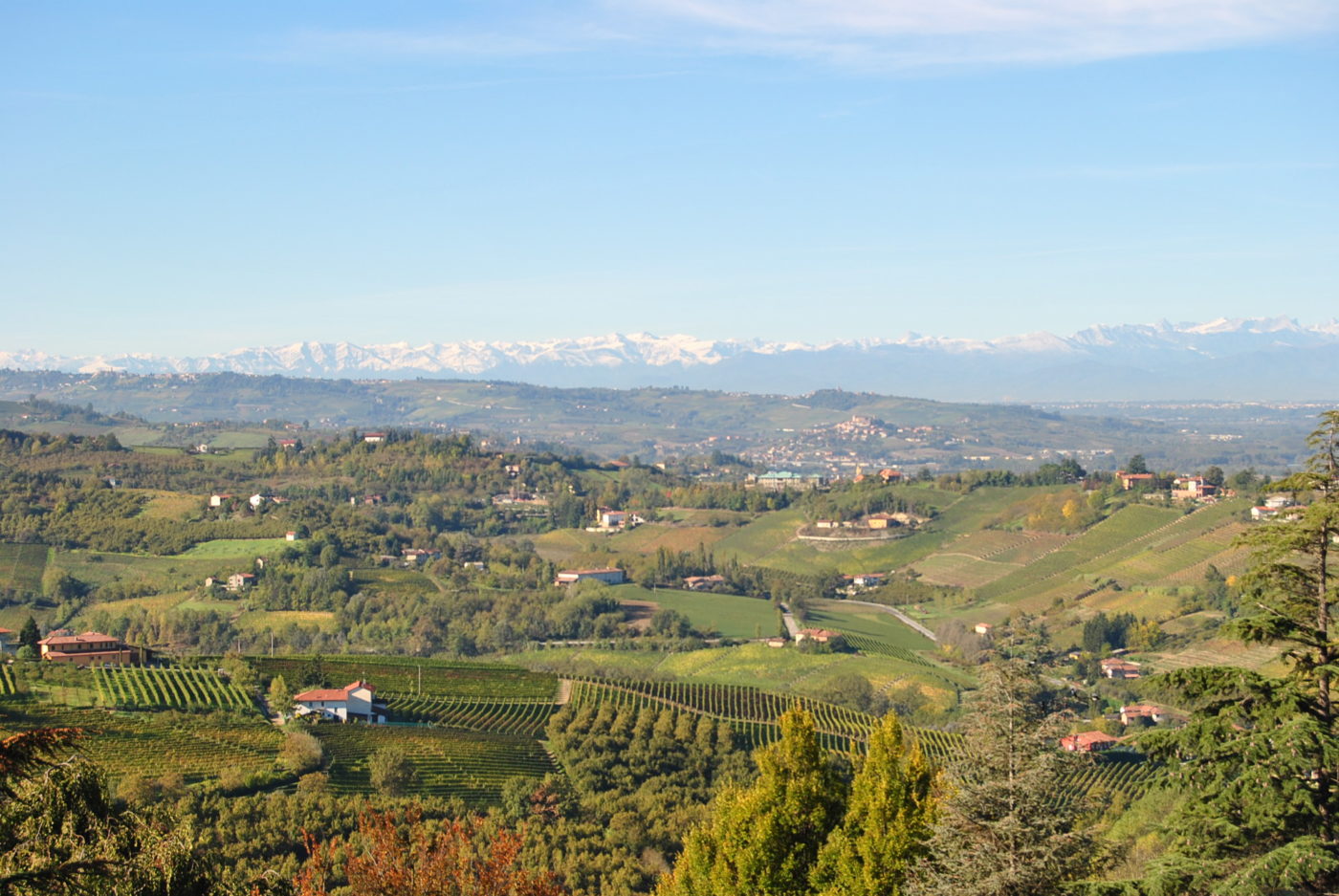 Similar to truffle, the porcini mushroom hunter must obtain a permit; the quantity of porcini mushrooms harvested is regulated depending on local laws.
The typology and maturation of porcini mushrooms depends on the color of the cap, gills, and stalk, but also on the pore size and the color of the spores.
Our reccomendations for porcini mushrooms: wine pairings
To celebrate the scent and sweet taste of porcini mushrooms, we recommend pairing a well-balanced wine, with medium structure and not particularly full-bodied, such as Chardonnay D.O.C. from our Alessandro Berselli Signature Collection.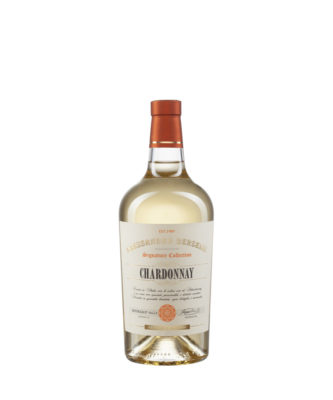 In this case, the wine pairing will depend on the dishes that you are serving as well as how the mushrooms are prepared: raw, baked, dried, or sautéed.
Here are some traditional recipes with porcini mushrooms:
Tagliatelle with porcini mushrooms and sausage
Lasagna with porcini mushrooms
Creamy soup with porcini mushrooms and potatoes
Fried, gratinéed, and stuffed porcini mushrooms
Porcini mushroom soufflé
Frittata with porcini mushrooms• Meat "involtini" with porcini mushrooms
Polenta with porcini mushrooms and cheese
On our journey to The Soul of Italian Wine, we have explored forests, territories, varieties, and characteristics of fungi (or mushrooms). From highly prized white truffle to black truffle, all the way to porcini mushrooms and our Alessandro Berselli wine pairings.
Visit our our e-commerce website to find a good bottle of wine for your truffle and wine pairings, as well as our to enjoy with porcini mushrooms.