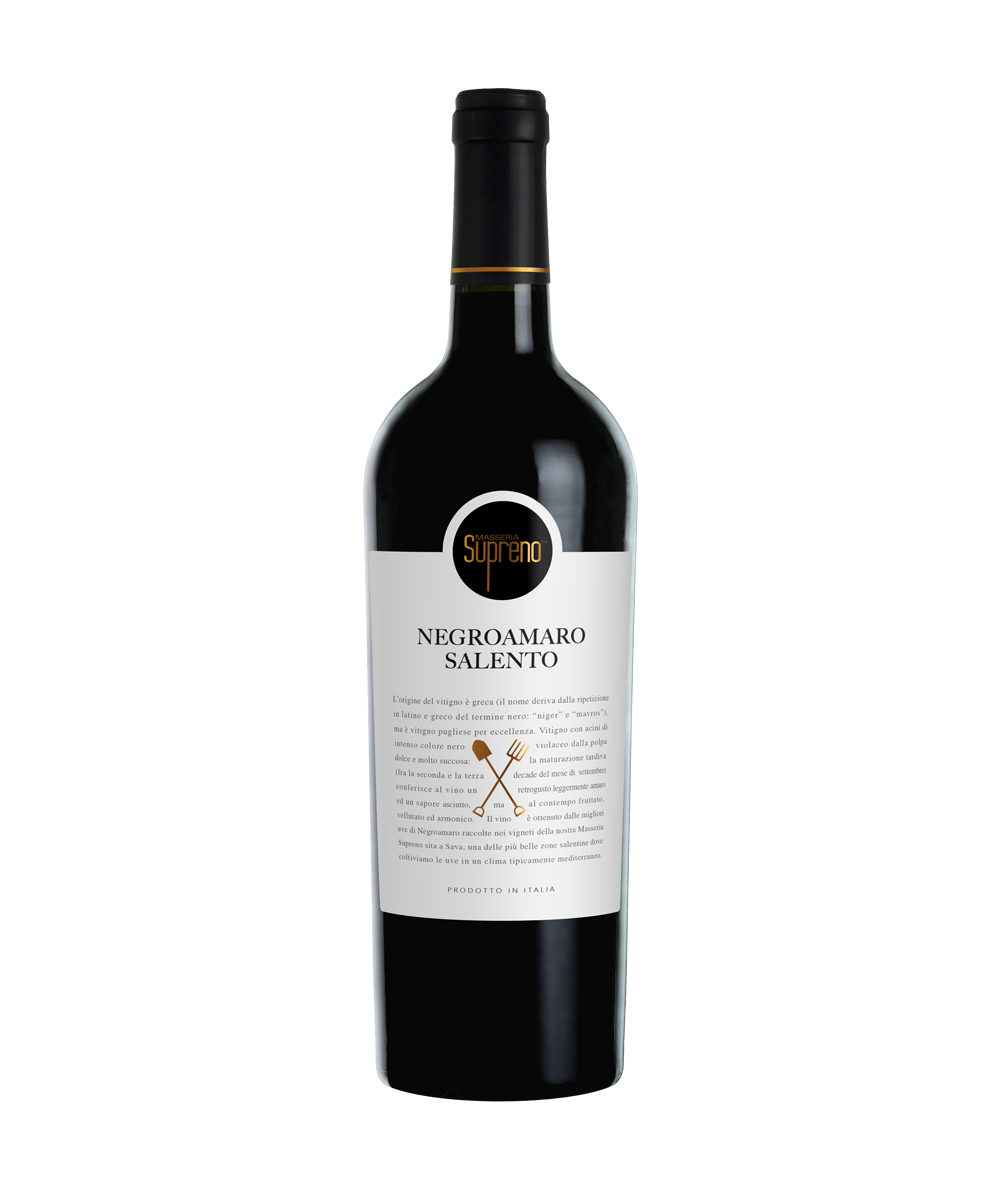 Negroamaro Salento I.G.T.
Grape Varietals: 100% Negroamaro
Vineyards: Salento in southern Puglia
Average age of the vines: 25 years
Soil: loam with red clays
Harvest Period: from 15 to 30 September
Vinification: 10 days of maceration at a maximum temperature of 25 °C. For the maintenance of the primary aromas
Alcohol Content: 13.5% by vol.
Residual Sugar: 7 grams per liter
Color: ruby red
Aroma: ripe cherry, blackberry
Palate: balanced in components, smooth tannins
Food Suggestions: burrata, pasta with broccoli, stuffed vegetables and red meat
Serving Temperature: 16 °C / 61 °F
Food Suggestions
Burrata, pasta with broccoli, stuffed vegetables and red meat

Serving Temperature
16 °C / 61 °F
The other wines of the brand