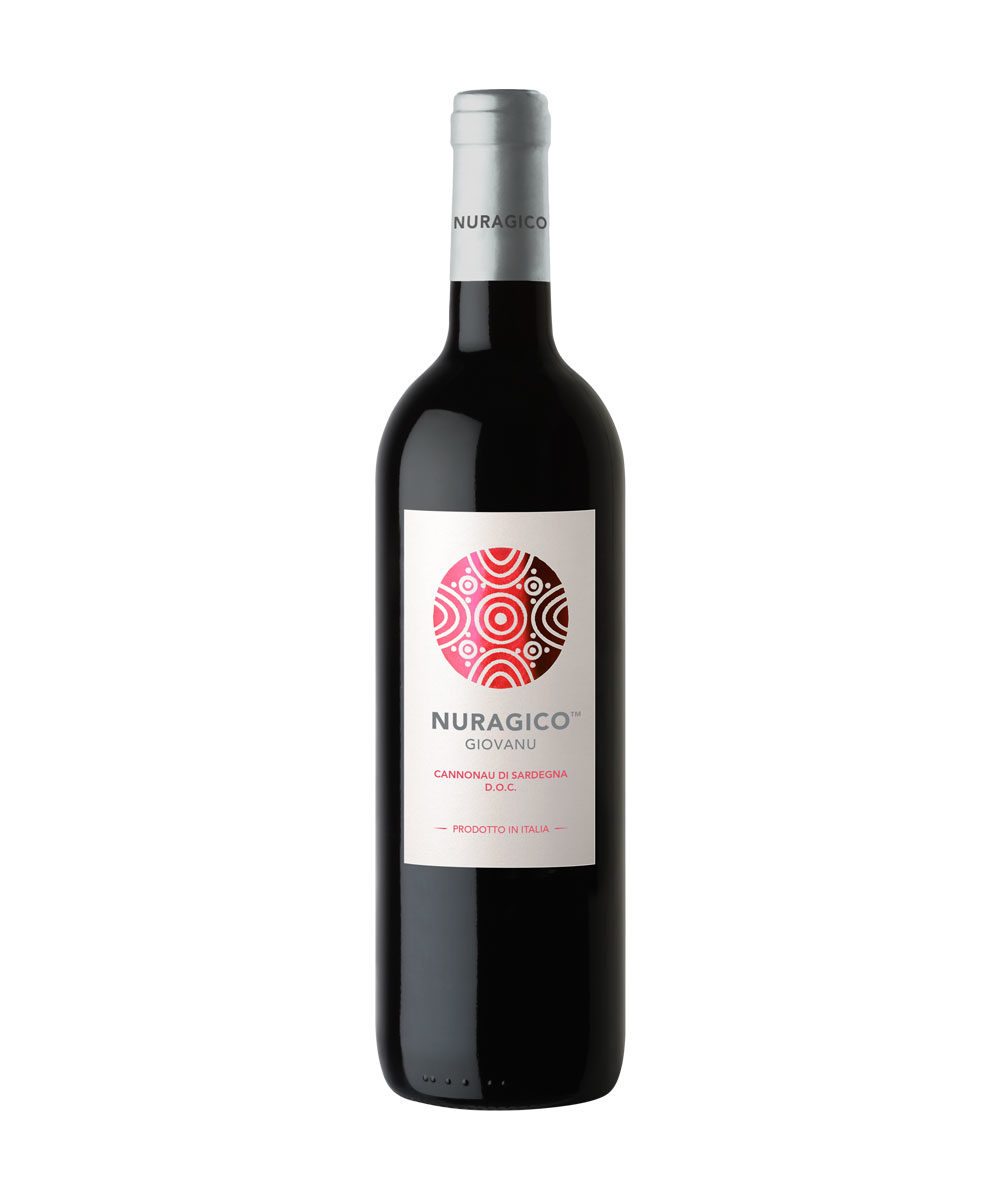 Giovanu | Cannonau di Sardegna D.O.C.
Grape Varietals: 100% Cannonau
Vineyards: located in southern Sardinia
Average age of the vines: 20 years
Soil: medium limestone composition
Harvest Period: from September 25 until October 15
Vinification: fermentation at controlled temperature (max 30 °C). Maceration for about 7 days with delestage (race and return) to produce a smoother, less tannic wine
Alcohol Content: 13% by vol.
Residual Sugar: 3 grams per liter
Color: intense ruby red
Aroma: ripe red fruit, prunes and berries
Palate: structured body with an almond finish
Food Suggestions: complex pasta dishes, roast meats and fresh cheeses
Serving Temperature: 16 °C / 61 °F
Food Suggestions
Complex pasta dishes, roast meats and fresh cheeses

Serving Temperature
16 °C / 61 °F
The other wines of the brand