When the evening comes, it's time for the harvest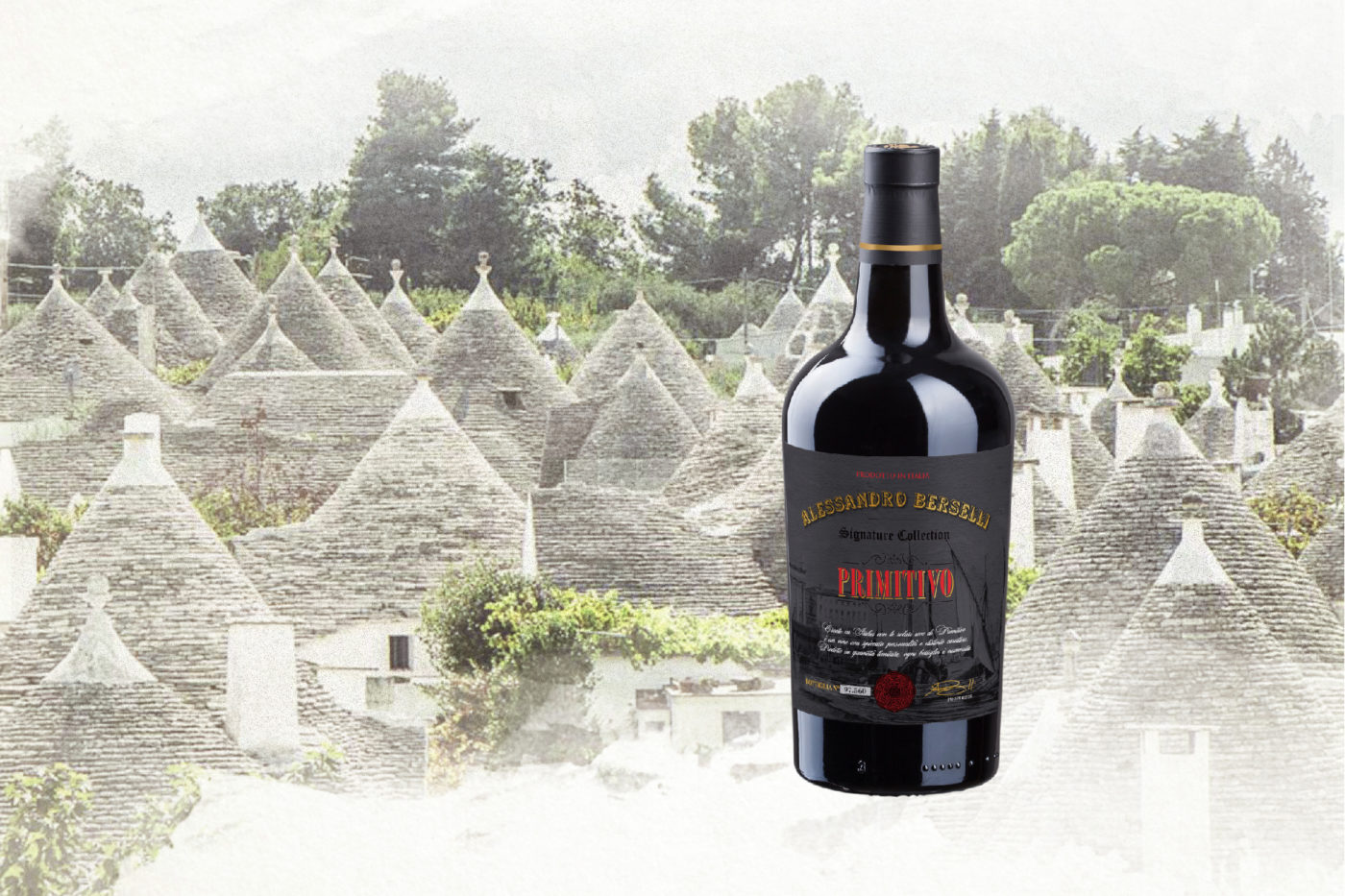 Day and night go by and say hello to each other on the horizon of Sava, Salento. Shadows get bigger on the front of Palazzo Baronale, pink stones from the sunset, voices of farmers that are headed to the harvest. It's this time of day, when today starts becoming a memory, when the harvest of grapes begins – a true initiation ritual.
This is how our Premium Primitivo Salento I.G.T. of our Alessandro Berselli Signature Collection pays tribute to the tradition of Puglia.

The magic of the harvest in Salento
Hands travel fast on the "alberello" vines. In their 30-40 years of life, they witness part of the history of the territory, a testimony for each wood knot, a goodbye to the emigrant, the joy of a return.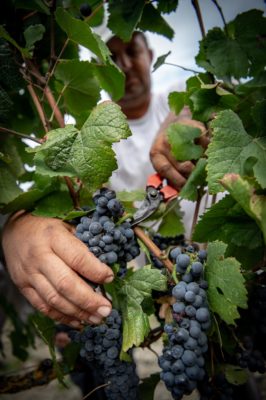 "Alberello" vines are a distinctive trait of this Primitivo. Don't let them fool you with their low presence of grape bunches among grape leaves. Each grain, because it's so rare, contains the most selective qualities. It's the game of natural selection, which rewards the strongest, the most resistant. And it gives it time.
Hands travel fast – they used to say – because there's no time to waste. It's the first harvest, the one at the beginning of September, the most delicate one because the quality of the vintage is incognito. Behind the hills, there's still a timid light, even if it's late. The real break is when the temperature finally cools down.
The grapes end up in polyester containers and they're placed on trucks at a regulated temperature, traveling towards the pressing process. One final stretch, on this sacred evening. If the moon unveils a color, it will reappear in a glass. A drop of ruby red on the immaculate white of a bedsheet. The day and the night officially break away from a hug.
From this Salento wedding night, a good Primitivo will be born.