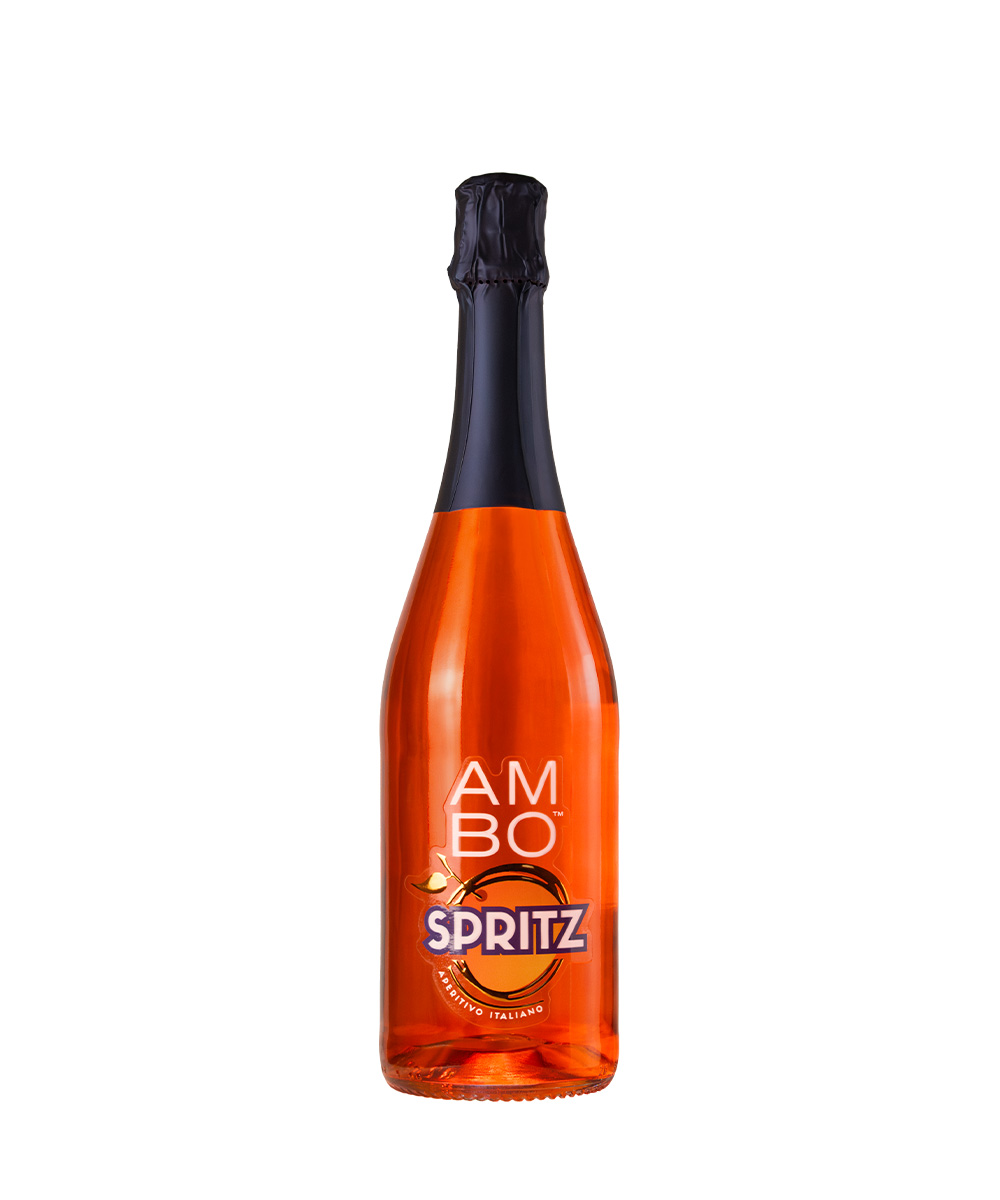 AMBO Spritz
Product type: wine-based aromatized cocktail.
Ingredients: white wine obtained from Glera grapes, natural aromas.
Our philosophy: this is our family recipe for a traditional Spritz, the Italian Aperitivo that conquered the world! This ready-to-drink cocktail was created from a careful selection of ingredients, and is meant to lighten up your day with its zesty notes of orange and its bright orange color. We recommend you serve it with ice.
Alcohol: 10% by vol.
Color: bright orange.
Aroma: intense, fragrant and fruity, with notes of bitter, zesty orange and hints of vanilla and herbs.
Palate: very well-balanced, especially among the orange flavor, its freshness, and its sweetness.
Food pairings: it's perfect on its own, however we suggest you pair it with crostini, pizza, chips or roasted potatoes, popcorn, quiches, pasta salad: in other words, anything that is part of the aperitif or buffet of your dreams.
Service temperature: 6-8°C / 43-46° F.