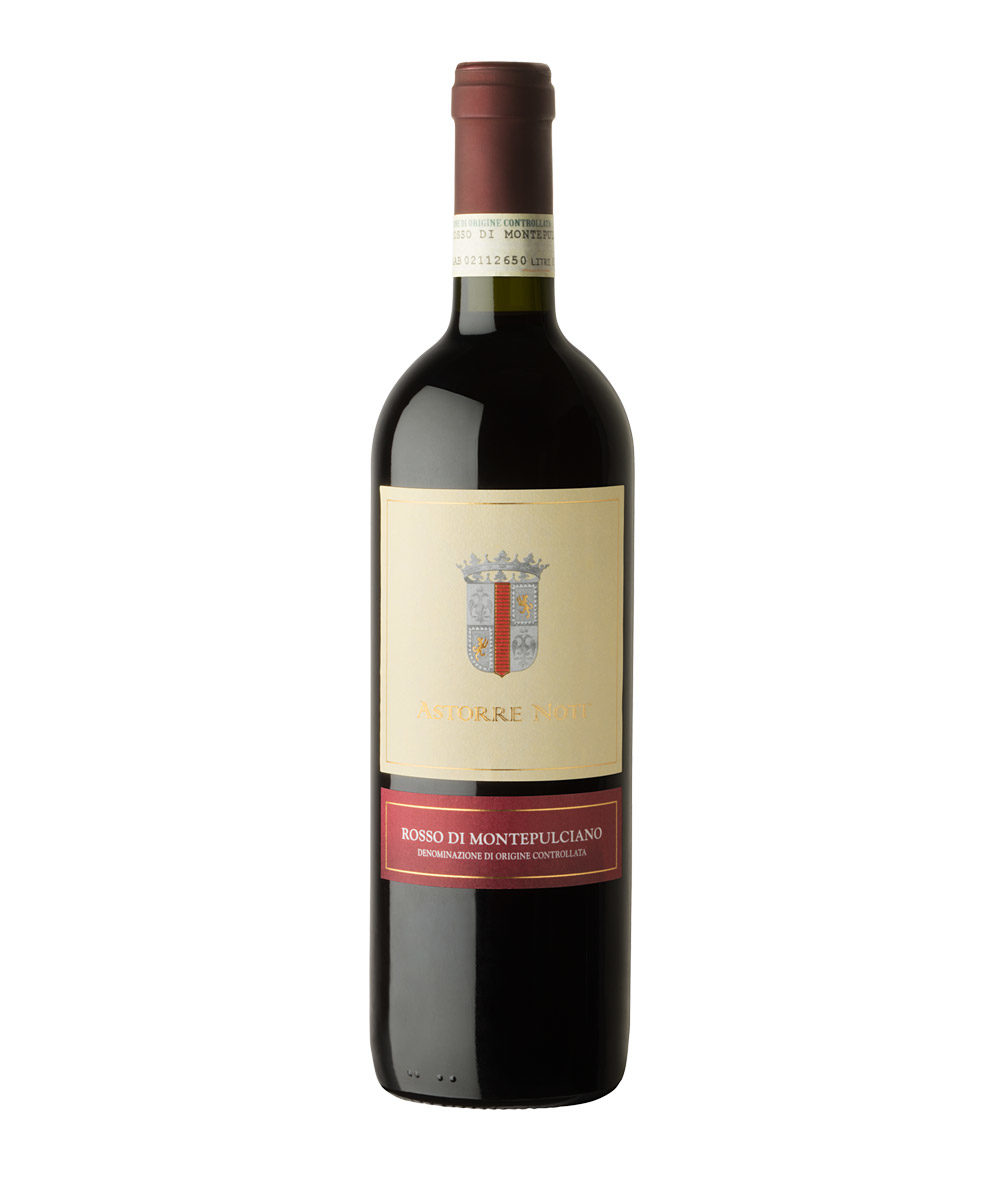 Rosso di Montepulciano D.O.C.
Grape Varietals: Prugnolo Gentile 75%, Canaiolo Nero 15%, Mammolo 10%
Vineyards: located in the hilly area of Montepulciano - Tuscany
Average age of the vines: 15 years
Soil: calcarous
Harvest Period: late September
Vinification: soft press, temperature-controlled fermentation and maceration for a minimum of 15 days. 9 months fining in barriques and Tonneaux
Alcohol Content: 13% by vol.
Residual Sugar: 4 grams per liter
Color: bright ruby red
Aroma: intense, fruit and floral bouquet
Palate: dry with fruit flavors, good structure and a full-flavored finish
Food Suggestions: excellent by the glass, with pasta and meat-based sauces, red meats and roasted chicken
Serving Temperature: 17° C / 63° F
Food Suggestions
Excellent by the glass, with pasta and meat-based sauces, red meats and roasted chicken

Serving Temperature
17° C / 63° F