Why Hunger is the best sauce
It's early evening, you've finished work, and you're ready to finally relax. Perhaps you're hungry, and you start wondering what you'll be eating for dinner. On the way home, you decide to stop by the local bar where you know you'll run into a friend or two. You sit down, order your favorite drink or a glass of wine, and have a snack that won't necessarily ruin your appetite. Anzi (actually, that is), as one of our favorite proverbs says, "l'appetito vien mangiando" (appetite comes with eating). That's the aperitivo.
"Aperitivo" comes from the Latin word "to open," and in Italian it is used to describe the sensation you get when you smell something appetizing that literally "opens your stomach." Aperitivo is both the ritual of going out for a pre-dinner drink as well as having a little something that will allow you to fully enjoy your upcoming meal.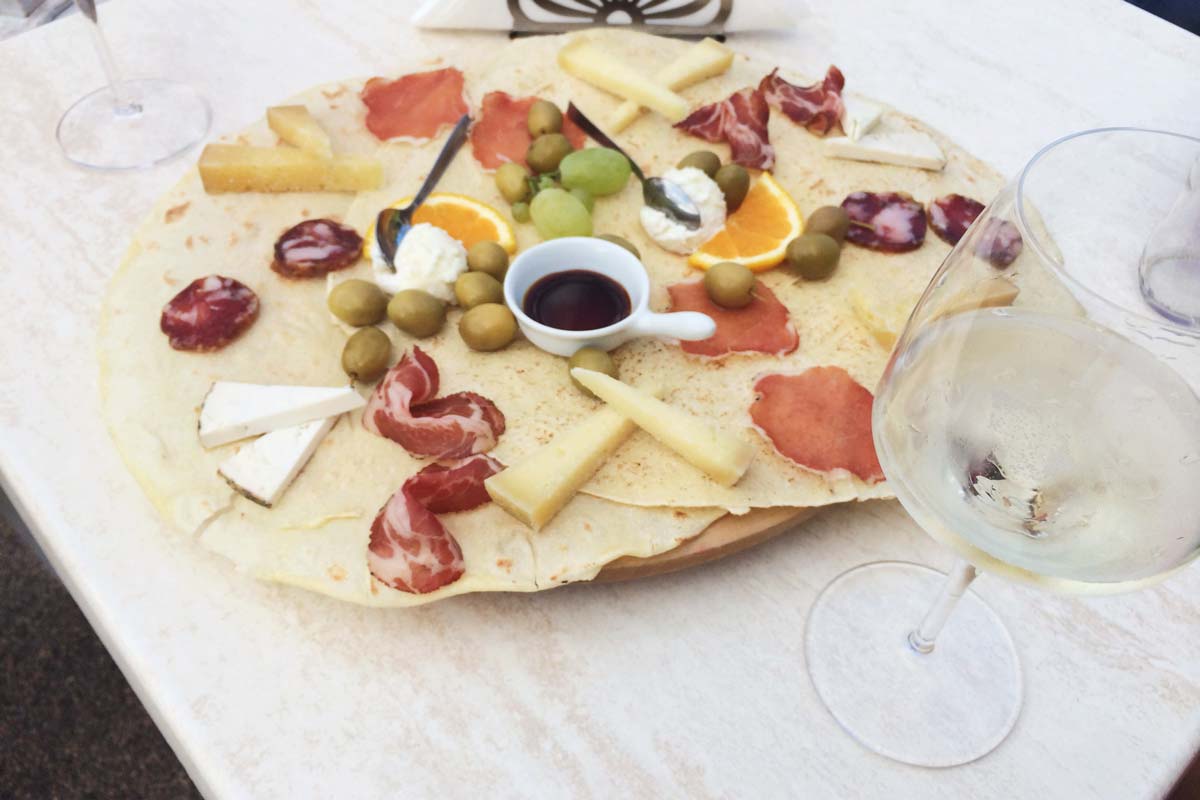 While traditionally a complimentary offering of salumi, cheese, nuts, and olives may accompany your drink, you can get creative and find more elaborate snacks. Italian food customs are very regional, so you may go to Sardinia and find out that what is being offered on the table is completely different than what a local Piemontese would offer you. Still, one of the many good aspects of the aperitivo is that you can make it your very own.
We at Alma Wines like to get off work and cool down by enjoying a chilled glass of wine. Ambo Secco Prosecco, Masseria Supreno Chardonnay Verdeca, and Ambo Grigio Pinot Grigio are most ideal for a proper aperitivo. Certainly, we like to get creative as well. For instance, due its delicate texture and lively acidity, Ambo Secco Prosecco would be most enjoyable if paired with crostini al salmone (smoked salmon tartines) or lightly cooked shellfish, such as crab and prawns. If you prefer a full-flavored, scented type of wine, you could pair Masseria Supreno Chardonnay Verdeca with bruschetta with tomatoes, basil and garlic, or a selection of cheese, fruity jams, and toasted bread. On the other hand, if you prefer a light, dry type of wine, you will surely enjoy a glass Ambo Grigio Pinot Grigio with firmer cheeses, salumi, or vitello tonnato (cold veal topped with tuna mayonnaise).
Now go get creative and make your own aperitivo! And always remember, "la fame è il miglior condimento" (hunger is the best sauce).