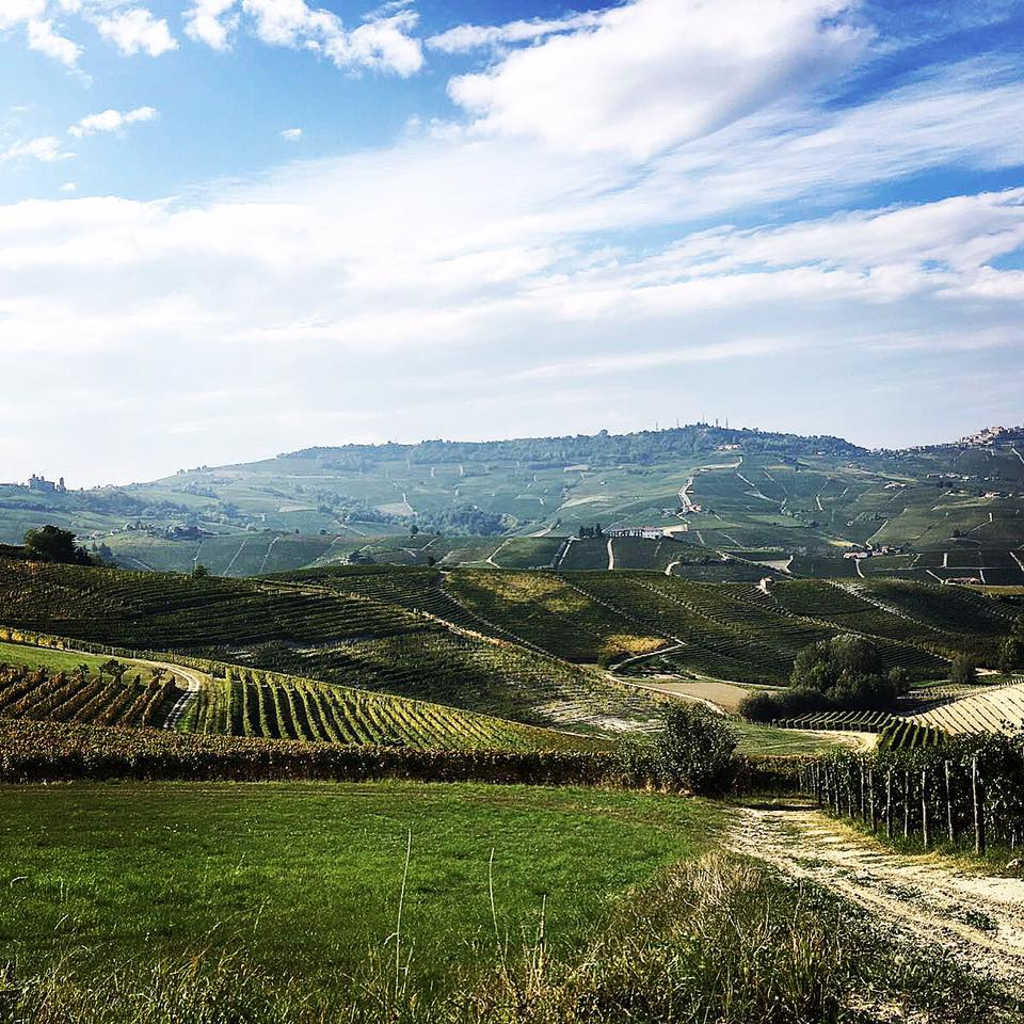 Being founded in 1003, the House of Savoy (Casa Savoia) is one of the oldest royal families in the world. Their dominion was extended to include Piedmont and other territories in what are now Italy, France, and Switzerland. As a result, the Piedmont region of Italy was highly influenced by royalty; it is home of a long tradition of noble, elegant wines. Piedmont's claim to its wine fame is the Nebbiolo grape, a noble red variety that produces great wine only in this part of Italy. The proof of Nebbiolo's nobility is its wines: Barolo and Barbaresco are two of the world's great red wines. Both Barolo and Barbaresco are DOCG wines – that is, the highest classification of Italian wines – made entirely in the Langhe hills around Alba, and each is named after a village within its production zone. Besides from offering a varied landscape of hills and valleys of remarkable fertility and beauty, the Langhe region has given rise to a refined culinary tradition. Additionally, since vines in the Langhe have been cultivated for centuries, the fine wines produced in this region benefit from the rich knowledge and techniques of remarkably experienced winemakers.
Our winemaker, Roberto Gerbino, was born and raised in the Langhe region. His knowledge and expertise have made it possible for Alma to promote Italy's vine-growing heritage while maintaining its authenticity. Roberto has been working alongside Alma's founder, Alessandro Berselli, before this philosophy was even born; his passion for producing wines of the highest quality while mastering his winemaking techniques have majorly contributed to Alma's success as a négotiant-éleveur. Actually, Roberto's winemaking techniques and Alessandro's innovative entrepreneurship skills led to a mutual understanding between the two, one from which Alma Wines truly benefited. While Alessandro was eager to sell more wines in less time, Roberto stressed the importance of high quality, which requires more time. Therefore, why not combine their skills and knowledge to produce high quality wines in less time?"
This made it possible for Alma to develop its philosophy: meeting market trends by representing the authenticity of most Italian regional production. The same way Alma combines tradition with innovation, Roberto combines tradition with his own experience. Besides from enabling Alma to monitor every step in the production process, Roberto's role as an agronomist determines whether the terroir is ideal for vine-growing. Terroir refers to a combination of the winegrowers' experience, soil, and weather conditions; it is a crucial factor in determining how the product (in this case, the wine) will turn out. Consequently, Roberto stands at the base of Alma's winegrowing process: you need a good agronomist in order to grow good vines, and you need good vines in order to produce good wine.
As previously mentioned, Piedmont has developed a refined culinary tradition throughout the centuries, one that uses the simplest of ingredients while enhancing their characteristics. For instance, Bagna Càuda (which literally translates to "hot bath") is a warm vegetable dip that is consumed in a manner similar to fondue. This dish is typically eaten by dipping vegetables and enjoyed at the beginning of a meal. Similarly, Risotto al Barolo is a main dish that consists of humble ingredients (in this case, rice and stock or broth) but is enriched by Barolo's powerful, tannic character. For this, we have selected Tenuta Arbéta Barolo: its intense notes of red fruit and violet will definitely make your Risotto stand out! Lastly, Uova al Tartufo is not only a dish characteristic of Piedmont, but it is also a light yet outstanding dish that can be enjoyed as either an appetizer or a main course. The oldest White Truffle Fair in the world takes place in Alba, which is a town located in the Langhe region of Piedmont. This is where Tenuta Arbéta's name derives from: "Arba" is actually the dialect for "Alba."
Piedmont is unique due to its centuries-old tradition of winemaking, which benefits from the Langhe's winemakers' knowledge and experience. Similarly, Alma benefits from Roberto's skills as a winemaker as well as an agronomist: he ensures that Alma meets market demand while providing the market with high quality wines. He applies his skills and expertise to every step prior to and during the production process in order to highlight each wine's distinctive characteristics. Italy's vine-growing and culinary heritages are not only well-known all over the world, but they have also evolved throughout the centuries due to each region's history and traditions. Although there is no secret to winemaking, Roberto applies his experience and knowledge in order to make tradition stand out; he ensures that the highest of quality is met from the very beginning in order to produce wines that represent exactly where they come from.