Sushi & Wine: Eat trendy, Stay trendy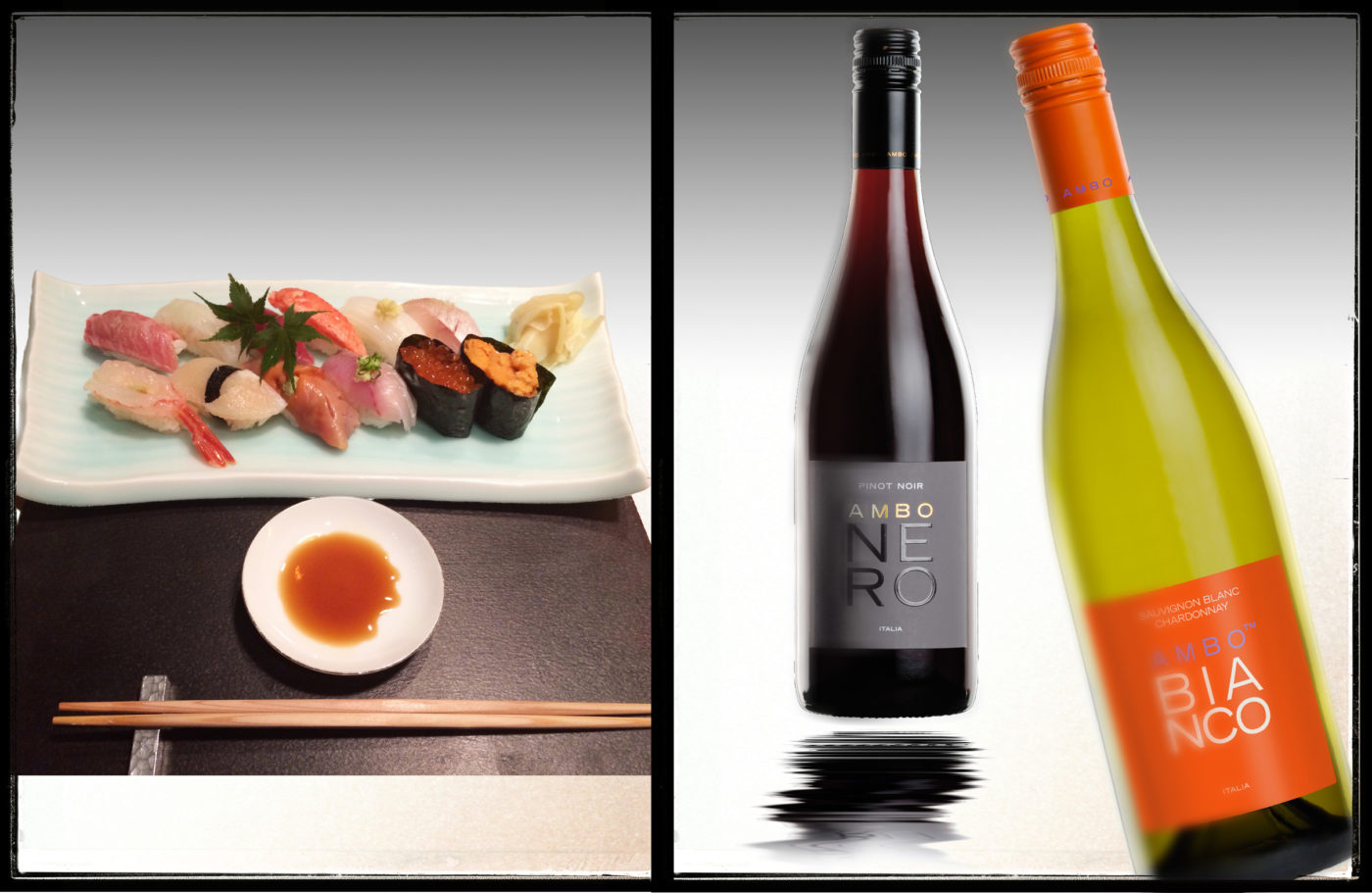 Sushi is a dish that has evolved into almost an artwork. It is pretty, fun, and it has way more trivia that goes with it than most other foods. Surprisingly, although stereotyped as a trendy thing for hip, liberal cities, eating at a sushi bar in a traditional Japanese sushi establishment has a unique set of traditions and behaviors that are uncommon in the western world. For example, the rice should be slightly warm and the fish should still be cool. When you are presented with sushi, it is best to eat it right away by placing the entire piece in your mouth. Still, you should never dip the rice into your shoyu (soy sauce) because it will overpower the taste of the food – always dip the fish.
Sushi etiquette is important because there are many traditional sushi chefs around the world. To become considered a master chef, it takes almost ten years of training. Therefore, proper sushi etiquette is a form of respect and appreciation towards the sushi chef. But, why not enjoy a sushi meal accompanied by a good glass of wine?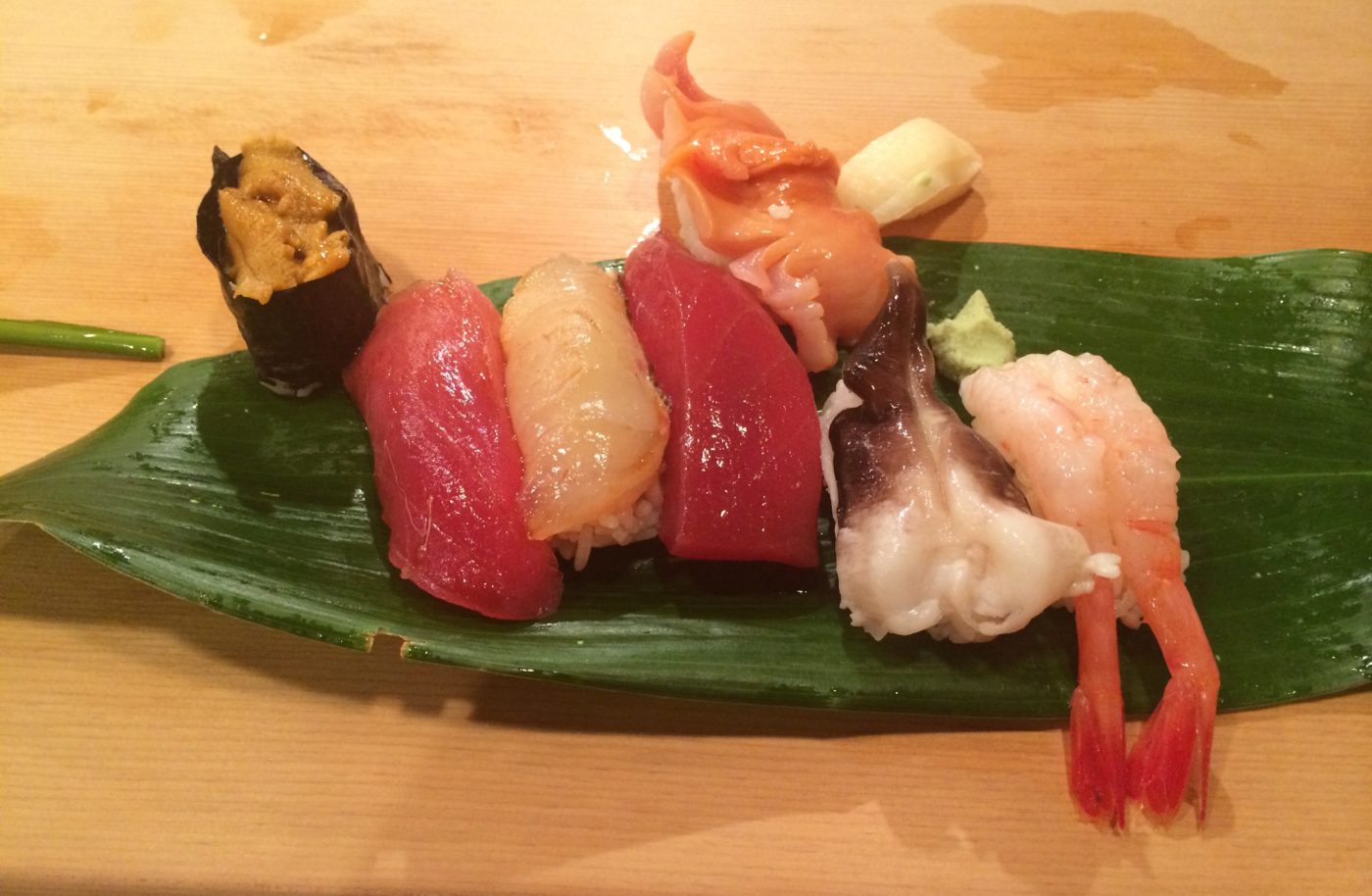 It takes many years to become a professional winemaker, a long time to become a wine connoisseur and approximately a few sips to appreciate wine. Although we at Alma Wines respect cultural traditions and we are always eager to share our own with the rest of the world, we thought we could spice things up a bit by mixing our Italian blends with a Japanese traditional sushi meal. For this, we have selected Ambo Bianco Sauvignon Blanc/Chardonnay and Ambo Nero Pinot Noir.
Due to its delicate and dry palate, Ambo Bianco Sauvignon Blanc Chardonnay can be accompanied by most sushi flavors. From Suzuki (seabass) to maguro (tuna), a chilled glass of Ambo Bianco would truly be the icing on the cake. Still, contrary to popular belief, red wine and fish are a winning combination. Ambo Nero's palate is delicate yet fruity – try combining it with slightly firm fish, such as tuna or salmon.