Capri: heaven is a small place in the Mediterrenean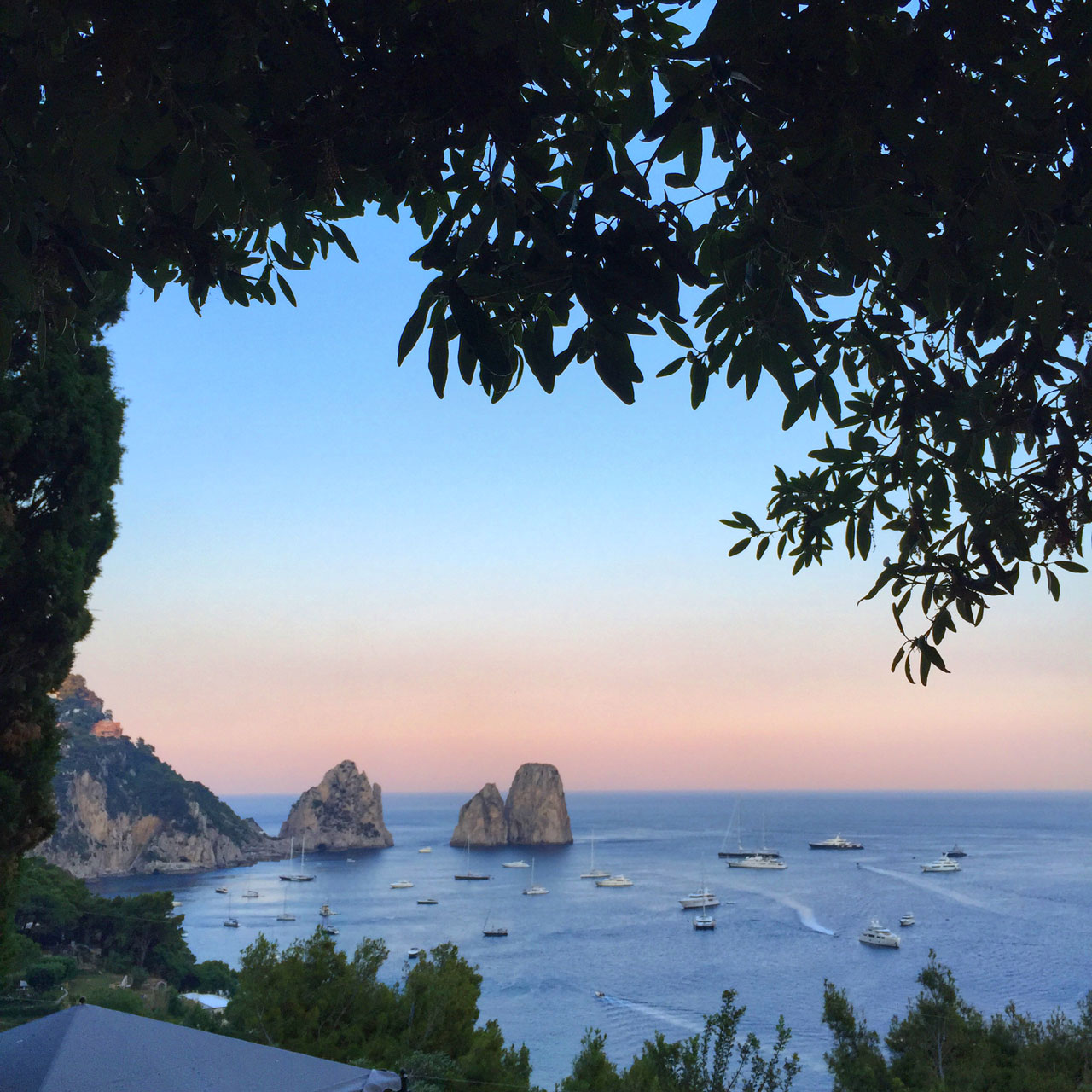 To many, Capri may be a daydream, but to us, it always feels like home. Located in the Tyrrhenian Sea, this heavenly island (if not heaven itself) attracts tourists from all over the world who come for its breathtaking views, its exquisite cuisine, and for a well-deserved vacation. The beautiful Faraglioni on the southern side of the island, the incomparable freshness of the food, the elegance that empowers the small town streets… These are only a few things that come to mind when we think of Capri. But this year, we thought we could provide you with an insightful description (more so, a travel diary) of what Capri truly means to the Alma Wines team.

The Campania region of Italy has always been an exceptional source of many raw ingredients due to the region's climate and soil. In the rich volcanic soil and warm sea breezes of Campania grow some of Italy's most gorgeous and healthy fruits and vegetables. For instance, Fiano, Aglianico and Falanghina are three wine varieties that the region prides itself of. Diomede, the Grecian warrior who journeyed across Italy after the Trojan War, had planted these precious grapes that he had carried from the far shores of victory. Our Diomede line is a symbol of the region's treasures that result in wines of excellent quality.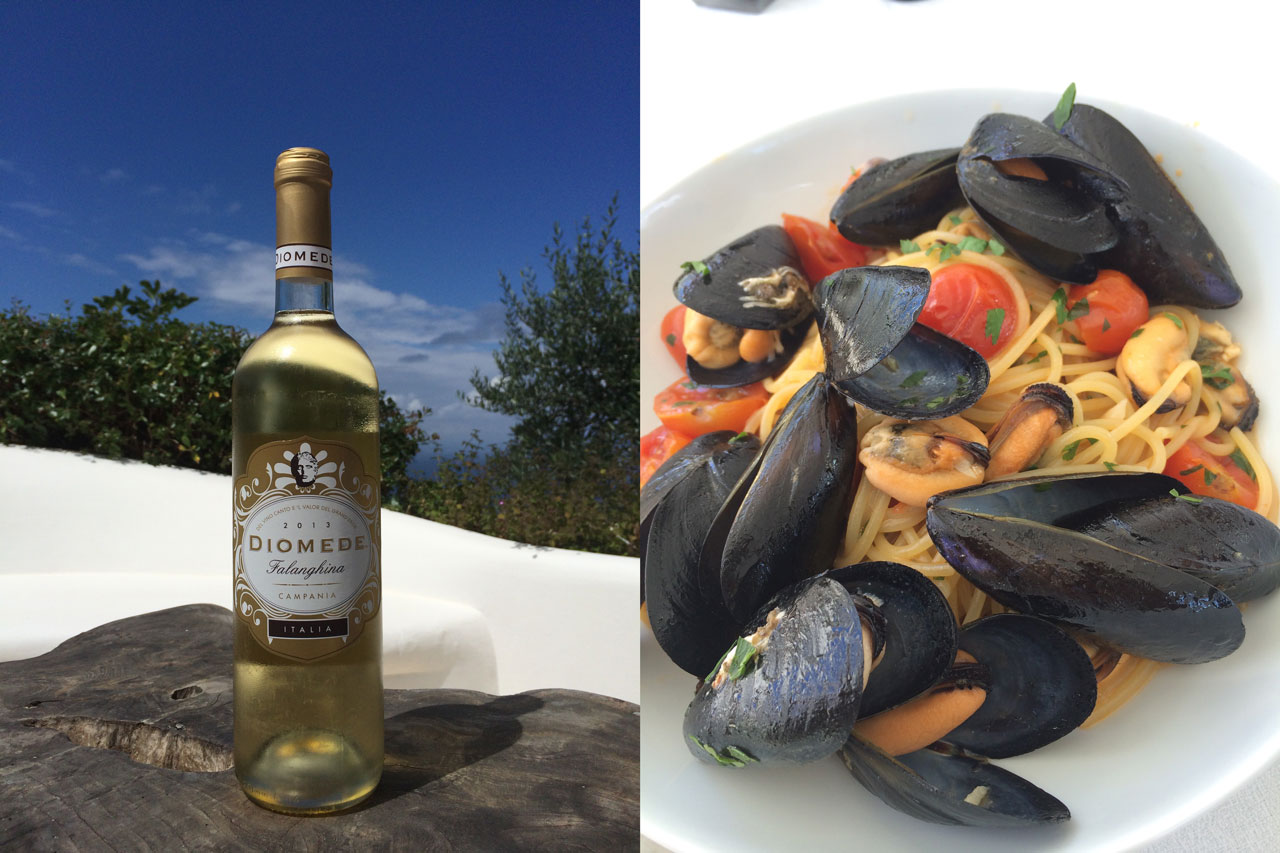 But there's more to the unique, fresh materials that bloom from one of Italy's richest soils. This year, we were mesmerized by the exceptional flavors and genuinity that enhanced each and every food (and of course, wine) we tasted in Capri. While combining food and wine is key to a good, complete meal, the traditional Caprician dishes are even better when combined with either a dry yet flavorful white wine, such as Falanghina or Fiano d'Avellino,  , or a young yet powerful red wine, such as Aglianico.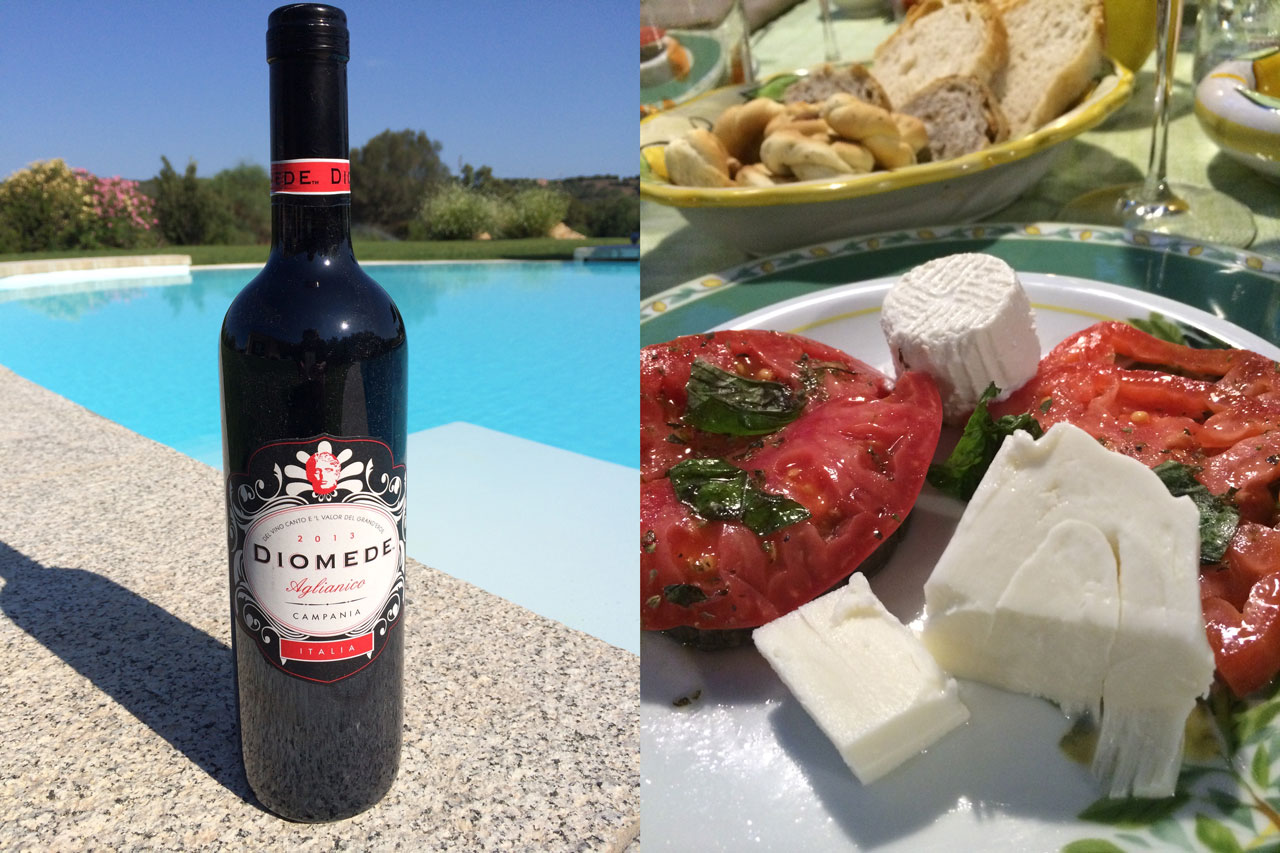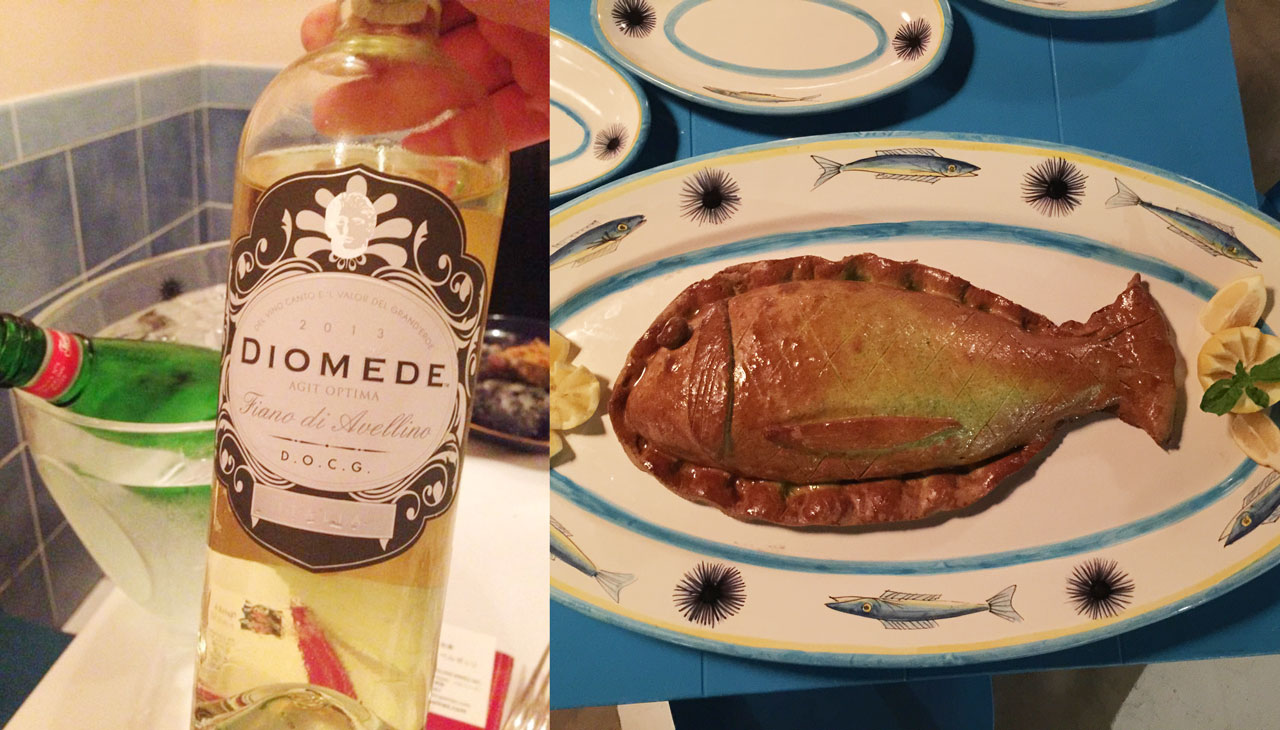 The Caprician cuisine offers a variety of traditional dishes that are, for the most part, fish or vegetable based. The Branzino (European Seabass), Pezzogna (Red Sea Bream), and Dentice (Common Dentex) are all outstanding when baked in a salt crust, with a side of escarole (olives, pine nuts, and raisins). Traditional Caprician dishes may also include pasta, such as Ravioli Capresi (filled with caciotta and Parmesan cheese, served in a tomato sauce) or pasta with seafood ragù (fish fillet, or mixed seafood, and fresh tomatoes, or tomato sauce). Besides from the great variety of appetizers, which are usually enriched by the freshness of the vegetables, Capricians are also notorious for their desserts. Try combining a lemon or chocolate Torta Caprese with Impassito… Then try not getting a second slice!